We Found Him! Guess Who Was Just Arrested For Nashville Mass Shooting?
Despite the president's hard work to keep bad people out of our country, danger still lurks.
It seems nowhere in America is safe, as vile criminals and terrorists wish to inflict harm on innocent Americans.
This has happened yet again, in the American heartland. You probably didn't hear about this terrible—and heroic—situation because the mainstream media was too busy complaining about Trump and the NFL.
But we are happy to report this attack did not quite go to plan, but only because of one man.
From Louder With Crowder:
Up until yesterday, stateside mass murder and terrorism was becoming something of a rarity. All good things must come to an end. Which is why Lena Dunham is still a thing. You may have missed it amongst all the NFL millionaires taking a knee, but an immigrant mass shooter popped off at a Tennessee church during Sunday services.
Nashville Police have identified the suspect of a mass shooting at a church Sunday morning as 25-year-old Emanuel Kidega Samson.
Samson is being charged with murder and multiple counts of attempted murder in the attack that killed one and left at least seven other people injured at the Burnette Chapel Church of Christ in Antioch, a town just south of Nashville, Tenn…
Because luckily, there was a good guy with a gun on the scene who put a stop to the parishioner-capping Sudanese man.
Robert Engle, 22, an usher with the Burnette Chapel Church of Christ, saw the suspected gunman, identified as 25-year-old Emanuel Kidega Samson, and jumped to stop him, according to witnesses.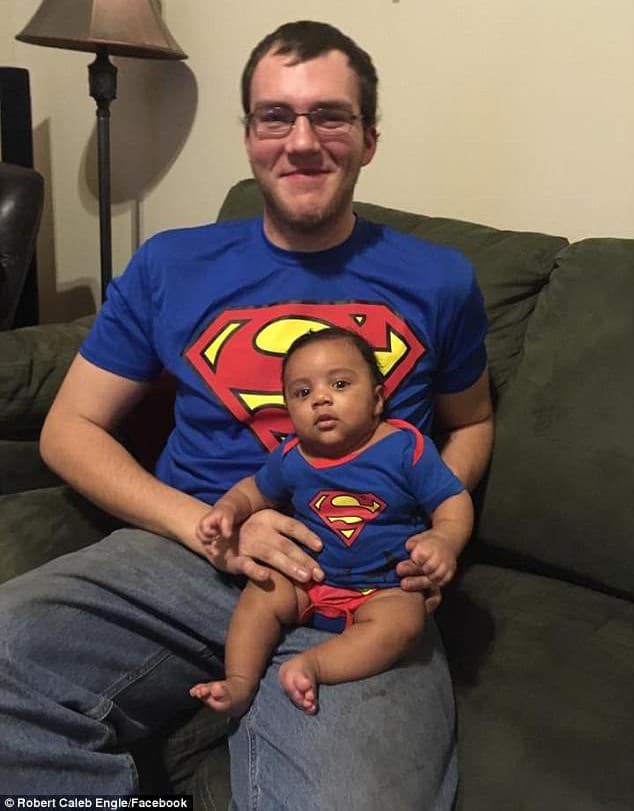 Engle "physically engaged" with Samson, investigators added. Ultimately the suspect was shot, and Engle suffered a "significant injury around his head" after being pistol-whipped.
Engle then ran to his car, grabbed a gun, and held the gunman at gunpoint until law enforcement arrived, witnesses said.
Robert Engle really was Superman—he was ready to save people's lives, and he risked his own life to take down this terrorist.
Let liberals complain all they want about the Second Amendment. This good guy with a gun stopped a potential mass murderer, a Sudanese immigrant, hailing from a heavily Muslim country.
How did he pull it off? Because he had a gun.
Most criminals, even terrorists, are cowards. They thrive on the assumption that normal people are defenseless. If we are dependent only on cops to keep us safe, and cops aren't around, then they can do to us as they please.
But not when we are armed, ready to fight back.
This is yet another example of why good Americans must arm themselves. We must never allow vile scumbags from taking advantage of us, when we have the power to shoot back.
Source: Louder with Crowder