The resignation of White House press secretary Sean Spicer sent shockwaves through the D.C. establishment, but that news has been quickly brushed aside.
New communications director Anthony Scaramucci, who has been a controversial Trump hire within his administration, stepped up to the microphone in the press briefing room and made quite a statement in his first act.
Scaramucci smashed it out of the park in his first official appearance, letting everyone know there is a new sheriff in town.
The smooth-talking Scaramucci indicated that he would be focusing on stopping the never-ending leaks emanating from the White House, and he has doubled down on that while making the talk show rounds. 
As the Independent Journal Review shares, he's already backing up that promise.
The first White House official to go is assistant press secretary Michael Short. While Scaramucci didn't reveal exactly why he was firing Short, his interview with Politico about leaks speaks volumes.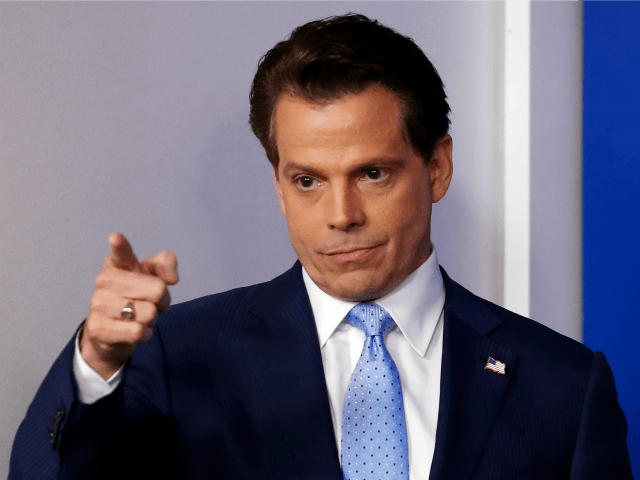 Scaramucci warned that Short would be the first of many, if he's not able to stop the leaks coming out of the communications and press shop.
"I'm committed to taking the comms shop down to Sarah [Huckabee Sanders] and me, if I can't get the leaks to stop."
Word got out that Short would soon be wished well in future endeavors, and the assistant press secretary resigned soon thereafter.
Scaramucci is wasting no time shaking the trees, and that's a refreshing change for an administration that has been severely hampered by leaks.
Scaramucci also reportedly offered staffers "amnesty" on his first day as communications director, but admitted the decision was "above my rank."
Short said any allegations that he leaked anything to the press are "demonstrably false," Politico reported. He also said he hadn't been informed of his firing at the time Politico published its article.
White House staffers would be wise to take this clear message to heart.
The leaks need to stop, and any person that feels the need to run to the press to feed their own ego has no business working in the Trump administration.
Spicer did the best he could with the hand that he was dealt, but there were times when he appeared to be in way over his head. Early returns on Scaramucci suggest he will have no trouble keeping his head above water in the deep end of the pool.
We can view that as a clear sign that the White House is finally in position to take control of the message as opposed to having the narrative dictated by the press.
While there will still be some rough patches along the way, optimism is high that Scaramucci will be able to navigate the ship regardless of how rough the sea gets.
Source: Independent Journal Review
[fbcomments width="100%" count="off" num="3"]