"It's morning in America." That phrase is synonymous with the presidency of Ronald Reagan during the 1980s, but Americans who remember those days can be forgiven for thinking that that slogan deserves a comeback.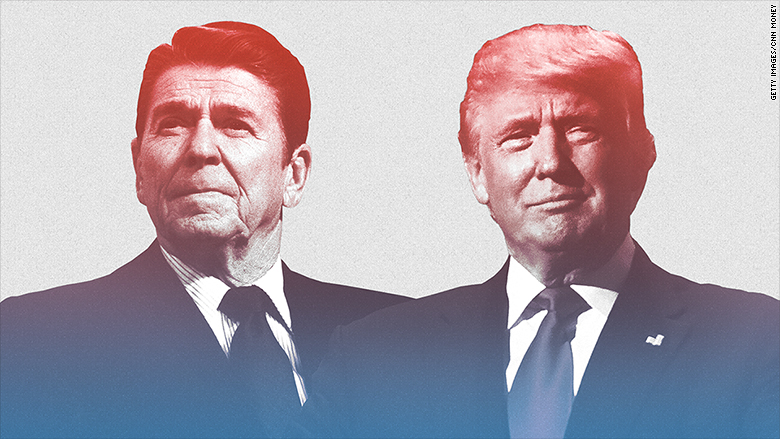 By now, even Donald Trump's biggest critics can't deny one thing about him: He is striving to keep his promises. Of course, the Left doesn't think that's a positive thing, since his promises are mostly aimed at destroying not just Obama's legacy, but much of the hold the Left in general has had on American society for generations.
But what do average Americans think, the ones who aren't partisan Democrats or 24/7 "political animals"? The respected pollsters at Rasmussen have heard from a few of them and the results of their latest survey may shock even the biggest Trump boosters:
Forty-seven percent (47%) of Likely U.S. Voters think the country is heading in the right direction, according to a new Rasmussen Reports national telephone and online survey for the week ending January 26.
That's up nine points from the previous week and the highest level of optimism in over 12 years of regular surveying. After being in the mid- to upper 20s for much of 2016, the weekly finding has now been at 30% or higher every week since mid-October. This is the first time it's been in the 40s since late 2012, but it remains to be seen whether this finding represents a new burst of optimism or is just a one-week statistical hiccup.
Now, everyone knows how inaccurate polls were during the election campaign. In fact, "Inaccurate" is putting it mildly. After election day, the entire polling industry was thrown into crisis mode. How could they have been so wrong?
[playbuzz-item url="//www.playbuzz.com/ariels15/do-you-support-president-trump"]
But two things before these results are dismissed: First, let's look at this particular poll's methodology. Both the sample size (3000 "likely voters") and the margin of error (plus or minus 2 percentage points) are pretty impressive, unlike those of some so-called "polls."
Secondly, can anyone really deny that there is a renewed sense of hopefulness in the country? Yes, those almost daily Soros-funded demonstrations can be a drag on optimism. Yet overall, with a strong leader at the helm and major companies announcing hiring sprees, the average American has reason to look to the future with hope, for the first time in a long time.
Source: Rasmussen Reports
[playbuzz-item url="//www.playbuzz.com/georgeapeech10/only-8-of-people-can-name-all-of-these-us-presidents-from-their-photos-can-you"]
[fbcomments width="100%" count="off" num="3"]