In response to President Trump instituting a ban on immigrants from seven terror-prone countries (which Americans, not surprisingly, supported) but has unfortunately been temporarily buffered by liberal courts, one world leader used the moment to grandstand.
Canadian Prime Minister Justin Trudeau tweeted that people of all races and religions were welcome to come to Canada instead.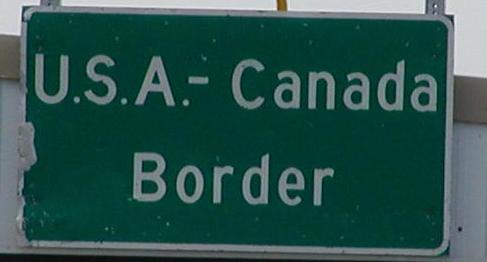 Besides being an ill-advised dig at his own country's largest trading partner and closest ally, Trudeau's tweet simply isn't true.
For one thing, his government has intentionally prioritized Muslim "refugees" while making it hard for real ones — Christians and Yazidis from the Middle East — to get accepted.
For another, contrary to the freewheeling image liberals like Trudeau love to foster, Canada isn't that welcoming to immigrants. You just can't walk in, at least — although now people are actually trying:
Manitoba's Welcome Place refugee agency helped 91 claimants between Nov. 1 and Jan. 25 – more than the agency normally sees in a year. Most braved the freezing prairie winter to walk into Canada.
More than 7,000 refugee applicants entered Canada in 2016 through land ports of entry from the United States, up 63 percent from the previous year, according to Canada Border Services Agency (CBSA). (…)
More of these people would enter at border crossings, advocates say, if Canada didn't have a policy of turning many of them away when they do. The 2004 Canada-U.S. Safe Third Country Agreement requires people to apply for asylum in the first of the two countries they arrive in.

It looks like Trump has been thinking about this all along:
Legally, therefore, these people aren't "refugees." Their lives weren't at risk by remaining in the United States, only their hopes of enjoying free benefits at taxpayers' expense.
One of these border crossers suffered such severe frostbite that he lost fingers. Of course, his medical treatment is being paid for by lifelong Canadian citizens and taxpayers, who have to wait six months to a year to receive hip replacements and other routine surgeries, thanks to the country's "free" "health care."
(In Canada, an injured dog will get an MRI faster than a human being.)
And of course, he'll be on disability for the rest of his life. Guess who will be paying for that?
[playbuzz-item url="//www.playbuzz.com/elvinb10/should-children-of-illegal-immigrants-get-citizenship"]
As a conservative Canadian commentator pointed out:
His name is Seidu Mohamed. He's from Ghana, which is one of the few countries in Africa that is free.
One of the reasons that it's free, is that it's a largely Christian country. Mohamed is Muslim. There is no persecution of Muslims in Ghana. There is no anti-black racism in Ghana — it's an all-black country. But he's still a "refugee." (…) This is a con-man.
Americans make fun of Canada but in this case, they should be thanking them. U.S. authorities were likely going to deport all these "refugees." Now they have self-deported over the border, saving Americans a ton of money!
Source: Yahoo! News
[playbuzz-item url="//www.playbuzz.com/avibwx10/can-you-pass-political-science-101″]
[fbcomments width="100%" count="off" num="3"]