Trump STUNS America! Appoints Kellyanne Conway As The Next…
President-Elect Donald Trump's appointments have been a thing of beauty to watch: on the one hand, he shows his flashes of genius, and on the other hand he's infuriating liberals everywhere.
Many of his picks have been controversial since they are not what the media or politicians expected.  Reince Preibus as Chief of Staff has concerned the anti-Establishment types, even though he will help Trump navigate—and drain—the Washington "swamp." Rex Tillerson as Secretary of State floored everyone with the other choices he had considered, but even with the Left dog-whistling Russia on this one, a man who has run one of the largest global businesses, making deals with 50 countries, is a genius idea.
Trump has already chosen some key individuals from his successful campaign, including Steve Bannon, and now he has found the perfect spot for history-making Kellyanne Conway, who will surely prove an indispensable asset in a Trump White House. From the New York Post: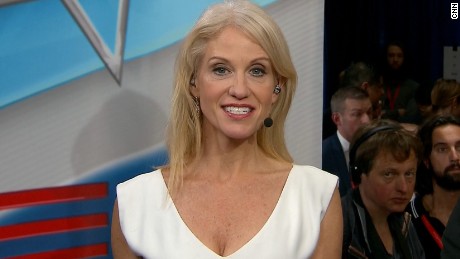 Trump campaign manager Kellyanne Conway will be joining the White House as counselor to the president, but the mom of four says there's no need to worry about her being able to juggle her domestic duties because she doesn't have the distractions of some men.
According to the Trump transition team, Conway will work with "senior leadership to effectively message and execute the Administration's legislative priorities and actions."
She joins incoming chief of staff Reince Priebus and chief strategist Steve Bannon in making up the most senior advisers in the Trump White House.
This seems like a perfect balance for Kellyanne, who is a mother of four and may be of better use having the President's ear than heading up an entire department.  Thankfully she will stay involved in the Trump administration, as her fresh ideas and strategies have helped catapult Trump into the biggest success of his career.
Source: NY Post