Trump Receives Massive Tribute From Rival China…Even Donald Is Amazed!
Donald Trump has already boosted the economy, and undoubtedly one of the lesser ways has been as the inspiration for merchandise, both pro- and anti-Trump.
Not since Jimmy Carter back in 1976 as an incoming U.S. president been the inspiration for so many caricatures, cartoons, imitations and wacky merchandise. The phenomenon isn't restricted to the United States, however. In face, one of America's biggest rivals on the international stage has just unveiled what may be the craziest "tribute" to the future president so far.
Serena Dong reports for CNN:
What do you get when you cross the year of the rooster with the year of Trump?
A "yuge" statue.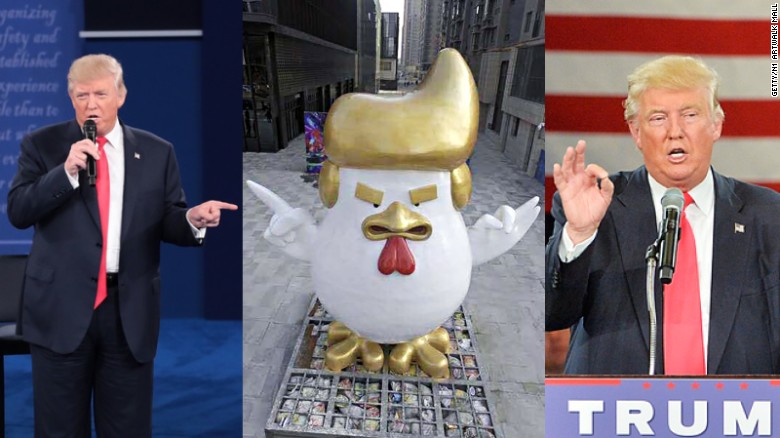 A giant rooster sculpture, sporting the President-elect's signature hairdo and hand gestures, has been erected outside a shopping mall in Taiyuan, in China's northern Shanxi Province.
The sculpture was commissioned by the company that owns the mall and will be its mascot.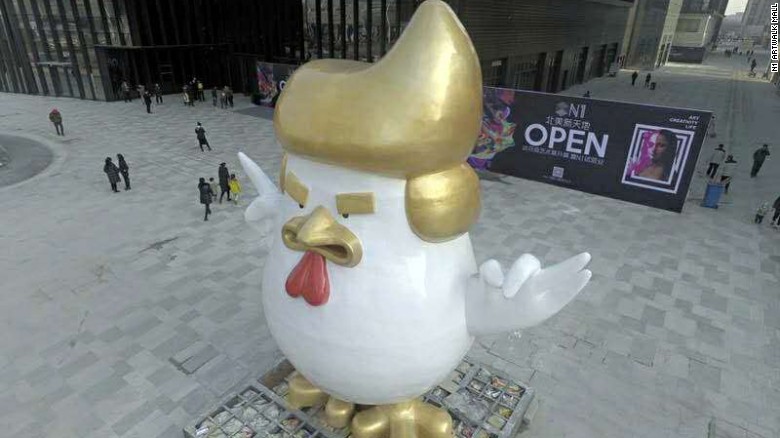 This statue is indeed gigantic, but smaller versions are available, starting at $57. If anyone is in the market for something larger, a 32 foot tall version is for sale at just under $1800.
It's ironic that the Chinese seem to have embraced Trump (admittedly in a bizarre way) considering his less than kind words about the communist nation over the years.
Then again, putting such a statue in front of a shopping mall, which is a place dedicated to free enterprise, is probably meant to be a tribute to "the Donald," one of the most successful entrepreneurs in history.
Meet the pheasant-elect: Bird sporting 'Donald Trump's hairstyle' soars to internet fame in China https://t.co/qYUbMcDYmV pic.twitter.com/VTPlDcaBcp

— People's Daily,China (@PDChina) November 14, 2016
Source: CNN