Trump's $20 Trillion (TRILLION!) Move Rocks U.S. Economy…This Changes Everything!
Despite heated criticism from the left, President Donald Trump is making good on his promises to the American people.
Just months in, he is signing executive orders that will reduce the size of the federal government, improve our military, cut spending, and lower taxes.
His cabinet will ensure a stable economy, thriving working and middle class, and safe borders. Even though bitter loser liberals have tried to resist him, Trump has made it clear that he will make good on every promise he made.
Since the election, we have seen signs of tremendous economic growth. Thanks to President Trump promise to bring back American manufacturing, companies big and small have announced aggressive new expansions in this country. Companies from Ford to Amazon are planning to build new plants, creating thousands of new jobs.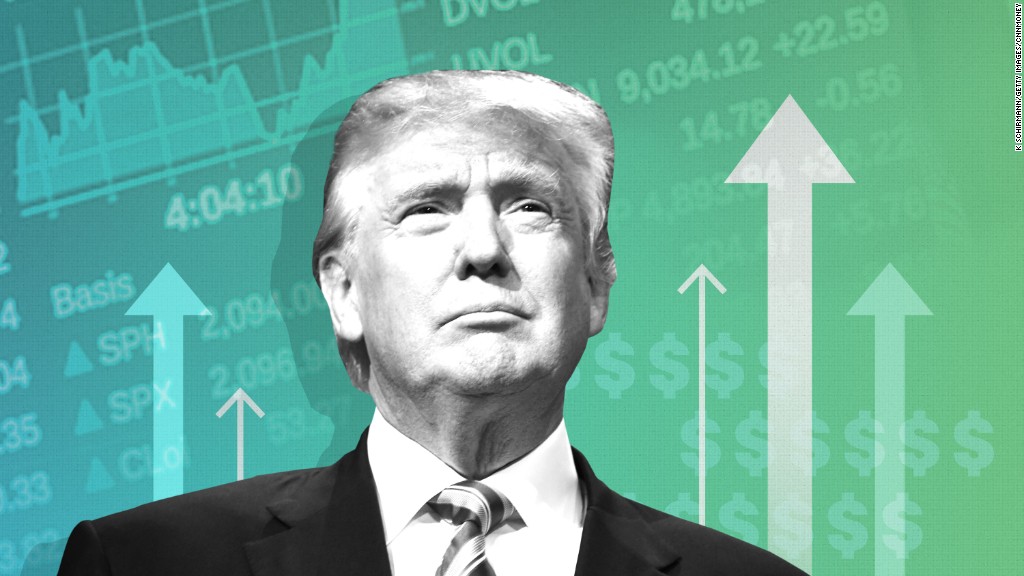 All of this new growth has had the expected affect on our stock market: it's surging, far outpacing expectations.
From Reuters:
U.S. equity indexes hit record highs on Monday, with the benchmark S&P 500's market value topping $20 trillion as investors bet tax cuts promised by President Donald Trump would boost the economy.
Trump vowed last Thursday to make a major tax announcement over the next few weeks, adding fuel to a rally that had stalled amid worries about the potential impact of his protectionist trade stance and a lack of clarity about other policy reforms.
The S&P 500 has surged about 9 percent since Trump's Nov. 8 election, boosted by expectations he would lower corporate taxes, ease regulations governing banks and increase infrastructure spending.
Trump has also held high-profile meetings with senior executives from automakers and Silicon Valley technology companies.
Even left-leaning companies are eager to meet with Trump and discuss the future. His promise to cut taxes and renegotiate trade deals are clear signs that American workers will be put first.
This kind of leadership will only help our economy. For years we've had presidents–both liberal and conservative–who for whatever reason put our people last.
They brokered terrible deals with foreign nations to give them our jobs, just so big businesses could save a little money.
[playbuzz-item url="//www.playbuzz.com/patriotjournal10/will-donald-trump-make-it-through-a-full-term-as-president"]
The end result was a working class deprived of good jobs, a middle class floundering, and the pride of an entire nation diminished.
How long has it been since our products said "Made in the U.S.A."?
Because of Trump's aggressive goal of rebuilding our nation, we will be seeing more stories like this in the coming years. The left will try to ignore them, but the fact remains: Trump is putting America back to work.
Source: Reuters
[playbuzz-item url="//www.playbuzz.com/elizabethderryberry10/do-you-recognize-33-history-changing-events-every-adult-should-know"]