Friday was a historic day for the United States as we said goodbye to eight years of racial division, Socialist policy, and overreaching government power and we welcomed a President who would protect the interests of the American people.
The Inauguration of Donald J. Trump as the 45th President of the United States was a momentous occasion. The powers at be wanted to install their own person, someone who would protect the interests of a bloated government, globalist billionaires, and greedy corporations. Instead the American people fought back and elected a man who would champion their freedoms and rights.
Make no mistake, the establishment is not happy about Trump's victory, so they try to fight him on every issue. They downplayed how may people watched and supported our new President. Even in regards to how many people watched the Inauguration, they tried to insult our new President.
But as it turns out, Trump's swearing in was one of the biggest events in recent history.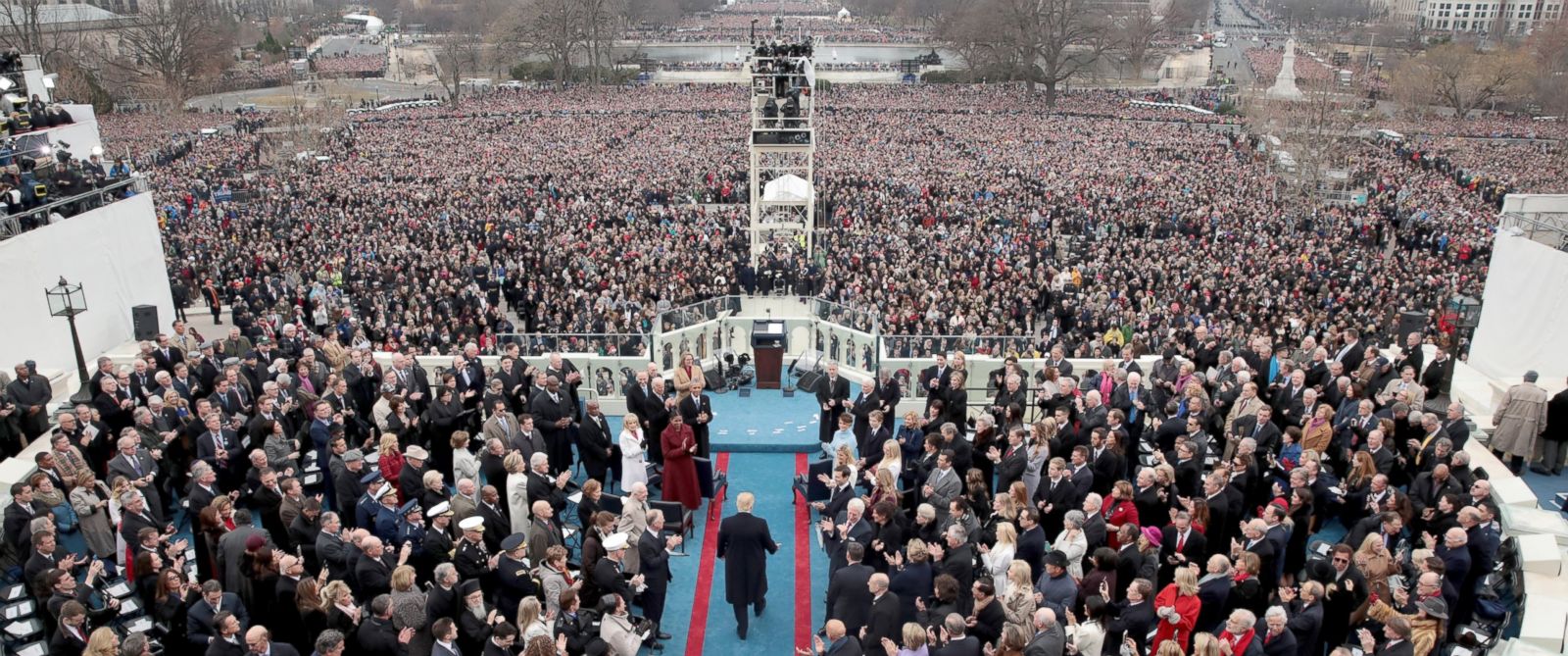 From EW:
Donald Trump's inauguration ratings were the second-highest in 36 years, according to Nielsen.
The swearing-in of the 45th president was seen by 30.6 million viewers across 12 networks…
And actually, Trump could have been seen by more viewers than either Obama or Reagan. Nielsen ratings do not account for online viewing, which has grown sharply in recent years and is far more commonplace than even four years ago. CNN.com, for example, clocked 16.9 million live streams, tying with its Election Day coverage for the site's top event (live stream tallies are typically not apples-to-apples with Nielsen's strict methodology of counting average viewers, but are still additive). Plus, portals like YouTube, Facebook and Twitter offered live streams as well.
In an age when more people are watching content online, you can bet many more were witnessing Donald Trump's Inauguration on their laptops, tablets, mobile phones, and streaming boxes, probably making it the most widely watched Inauguration in history.
We know that massive crowds came out in D.C. to witness the Inauguration live. While early reports tried to downplay the event, CNN's own Gigapixel camera captured the amazing scene. The crowds stretched out all the way back to the Washington Monument.
It makes sense that Donald Trump's Inauguration would be so widely watched. He spearheaded a movement of the American people taking their country back from corrupt, global forces. All those people who packed out stadiums, convention halls, and flocked to polls are now eagerly watching his presidency unfold.
I believe they won't be disappointed.
Source: EW
[fbcomments width="100%" count="off" num="3"]