After Republican Shooting, Liberals CHEER On Twitter…This Is SICK!
News flooded in and shocked Washington D.C. and all of America that a man had opened fire on members of Congress while playing baseball.
Even more stunning were the initial reports that the suspect, before opening fire with a high-powered rifle, asked if they were Republicans or Democrats.
Rep. Steve Scalise was injured along with a congressional aide and two Capitol Hill police officers.  How should Americans respond to such violence and hatred?
It would seem obvious that this is unacceptable, but plenty of liberals thought it was a great opportunity to cheer on the shooter for his actions.
Instead of supporting a noble man attacked for representing his country, they maligned and attacked his character, insulted his positions, joked on him and said he deserved it.
Check out these horrible tweets below to see what kind of vitriol lies at the heart of liberals. From Grabien News: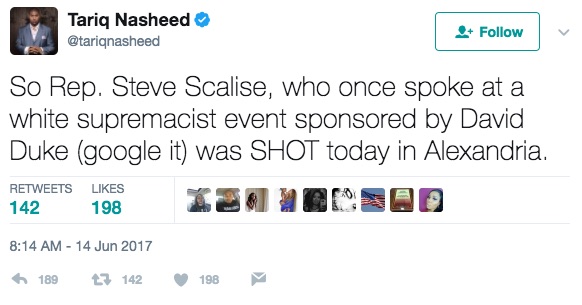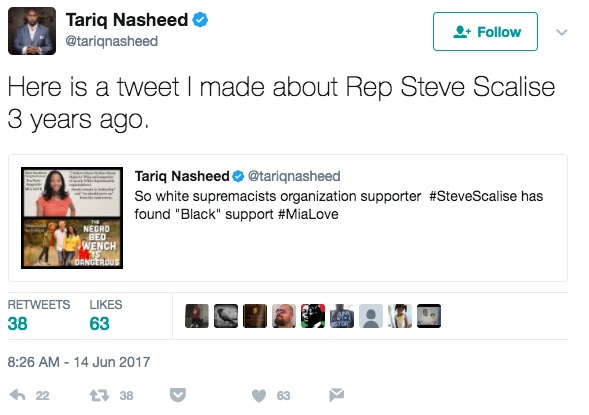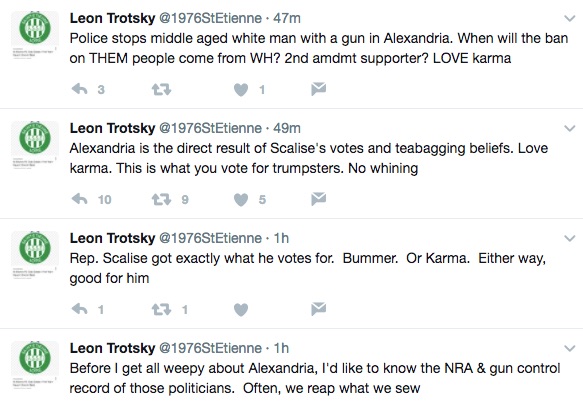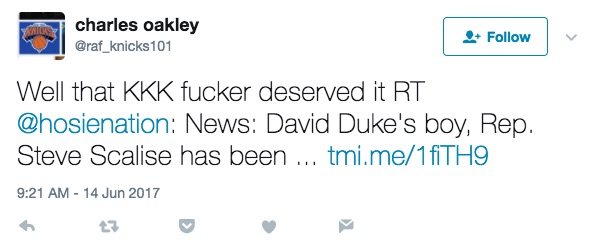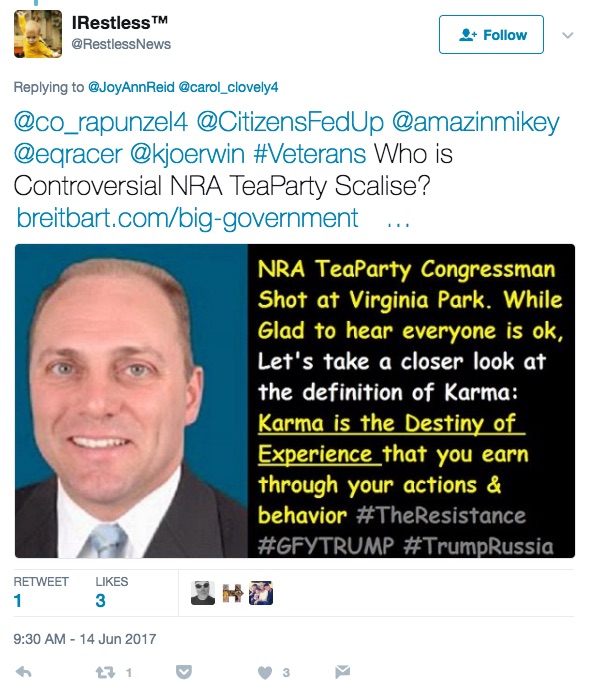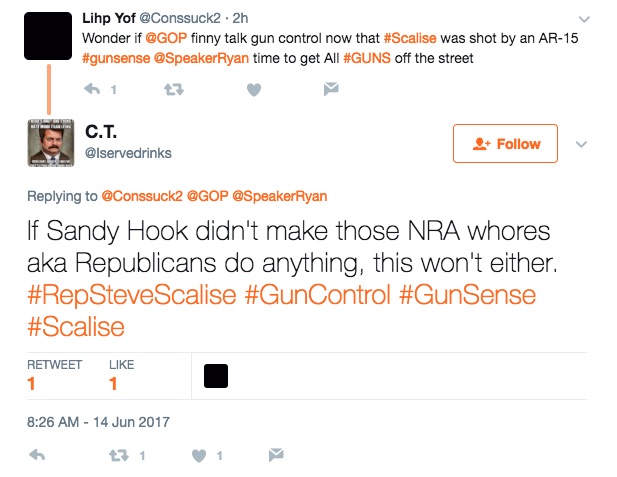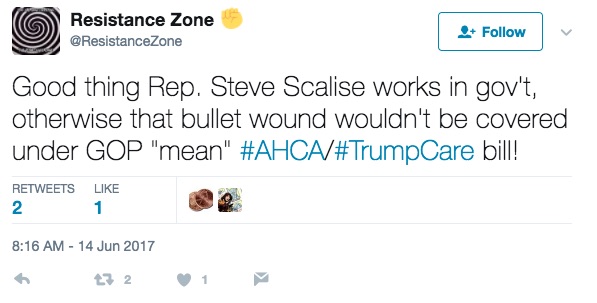 What do you think about these responses? Do you have a different message for Rep. Scalise and the brave police who prevented an outright massacre? Make your voice heard in the comments below!
[playbuzz-item item="12514073-a0e2-4234-8545-df75886cf9ae" format="poll"]
Source: Grabien News, CNN