Trump Team Announces Major Change To Help Taxpayers Save Millions
While campaigning, Trump said he would be one of the best economic presidents in our history.
Boy, was he right about that!
In just two years, we've seen our economy hit record after record. Unemployment is down, and wages are up.
Companies are desperate to hire more staff this coming holiday season, offering incentive after incentive … they need the help to keep up!
Now, more good news has come from the Federal Reserve. It marks a new milestone and will put more cash in taxpayer wallets.
From Breitbart:
"The Federal Reserve raised interest rates on Wednesday and signaled that additional increases were on the way this year and next…
The latest raise brings the Fed's overnight target to a range of 2.0 to 2.25 percent.
This is the first time since before the financial crisis that the Fed's target has been above 2 percent. The Fed is widely expected to raise rates again in December…
'Job gains have been strong, on average, in recent months, and the unemployment rate has stayed low.

Household spending and business fixed investment have grown strongly,' the Fed said."
While not everyone likes the news of an interest rate hike, it's actually a sign of a strong economy.
The Fed dropped interest rates during the Obama years because the economy was doing so poorly.
They lowered rates in the hopes that people would buy more. Because, frankly, in a bad economy everyone gets scared.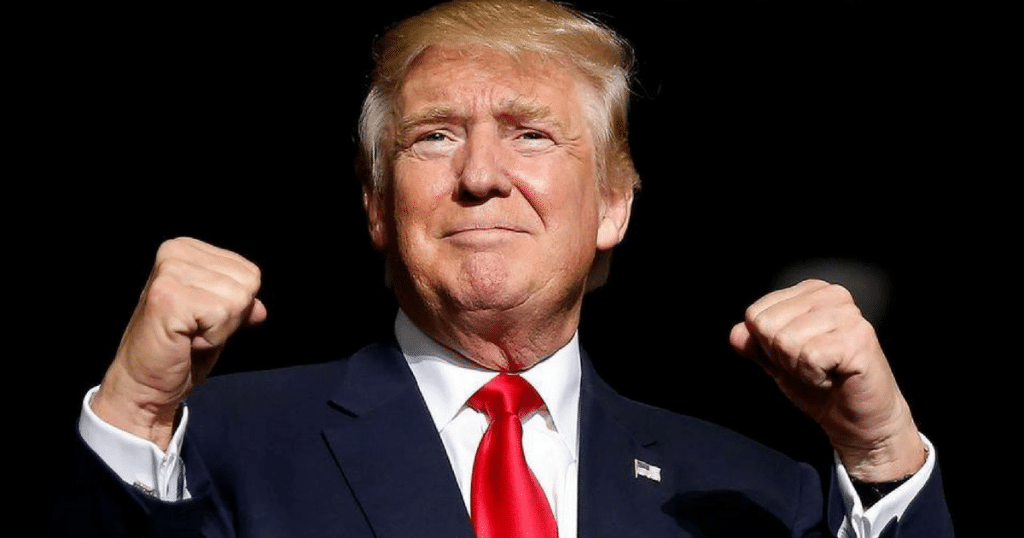 They don't want to take the risk of getting a loan. That, in turn, hurts businesses bigly.
But these days, under Donald Trump, the Fed is raising interest rates to keep things competitive.
Money is flowing from consumers to banks to businesses. The interest rate rises to keep up with all the movement.
People thought our economy could never recover; Obama himself said it might not ever recover.
But after only two years of Trump, the economy is roaring like never before.
Share this story if you love all this WINNING!
Source: Breitbart