After Anti-Trump Cops Refuse To Protect Trump Supporters, The Hammer Of Justice Falls
Police did nothing to stop Trump supporters from getting attacked. But now those victims are getting the last laugh.
When cops failed to protect Trump supporters at a rally in 2016, many of the victims were humiliated and outraged.
But now they're having their day in court.
The Marxist Left like to talk about how critical they are of Russia, and yet they employ all of the tactics used by the Soviet Union.
Instead of debating things rationally, the Left tries to suppress freedom of speech.
In California, they've gotten law enforcement on their side, and now criminals are spared while the victims are criminalized.
San Jose Mayor Sam Liccardo even went so far as to shift blame onto the president when Trump supporters were harassed in his city, which is just plain backward.
In reality, it is the Left who needs to take responsibility for their violent actions against Trump supporters, and a recent ruling may finally bring them to justice.
From Western Journal:
"A lawsuit by Donald Trump supporters attacked after a campaign event in San Jose, California, back in the summer of 2016 can proceed with a lawsuit against the city, under a ruling by a panel of the 9th U.S. Circuit Court of Appeals.
According to the San Francisco Chronicle, the lawsuit alleges that police officers in the sanctuary city deliberately exposed the Trump backers to danger as they were filing out of the building where the June 2016 rally was held.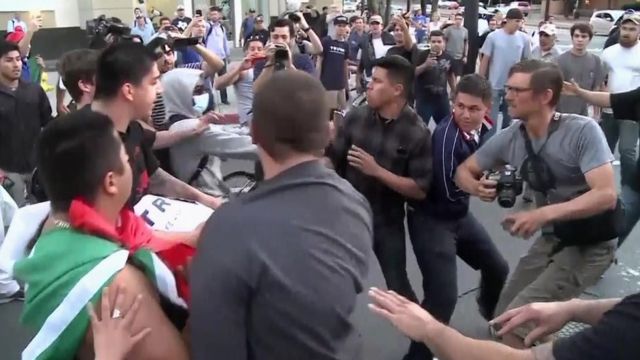 'After the rally at the McEnery Convention Center, police directed those in attendance to leave from a single exit.
There, according to the lawsuit, they were ordered to head out onto a street where hundreds of anti-Trump protesters were waiting, even though a safer route and other exits were available,' the Chronicle reported."
The judges appear to finally be taking their oaths seriously, and stated that the officers in this case:
"…acted with deliberate indifference to a known and obvious danger" and "violated the Trump supporters' constitutional rights."
Videos from the incident show Trump supporters being pelted with eggs, sucker punched, and spit on.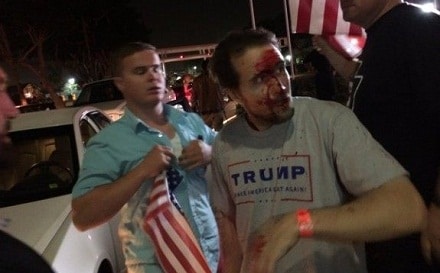 The victims who filed the suit said that while all of this was happening, the police failed to protect them, and only arrested protesters who were attacking the police.
The police have attempted to deflect any blame, claiming that protecting the Trump supporters was not their responsibility. But protecting the public is exactly what the police are paid to do.
San Jose Police Chief Eddie Garcia cost taxpayers $497,000 in pay and benefits last year, and yet couldn't fulfill his duty to keep the peace and prevent citizens from being attacked by hostile individuals.
At this point, wouldn't you agree that Donald Trump supporters are the most oppressed group of individuals in this country?
Source: Western Journal