Artist Unveils His Patriotic Trump Paintings – Liberals Can't Bear To Look
In case you missed these paintings, Donald is very impressed with them.
Jon McNaughton of Utah is an artist whose new paintings are connecting with Americans in a big way.
He represents the forgotten American and paints a clear picture of who the President really is.
His highly detailed works of art are patriotic as well as religious. They have struck a chord with conservative Americans. 
His works show his deep appreciation for both God and country, and his disdain for the Left.
McNaughton recognizes Trump as one who respects American pride, history, and its military.
Here are some great examples of his work – and at the bottom is his best one yet: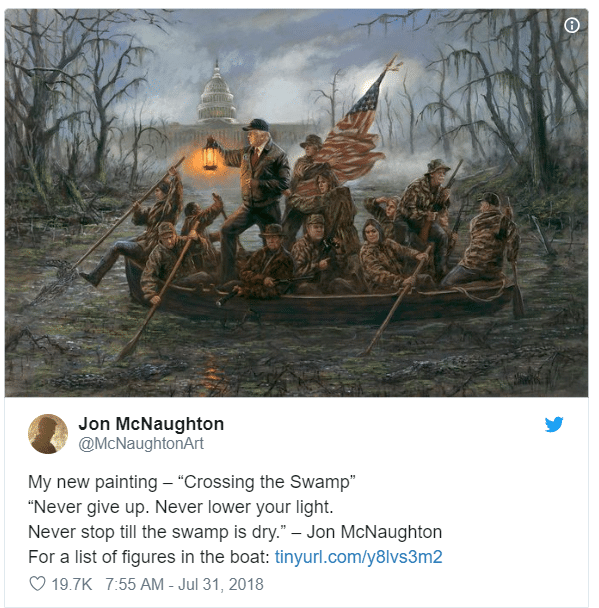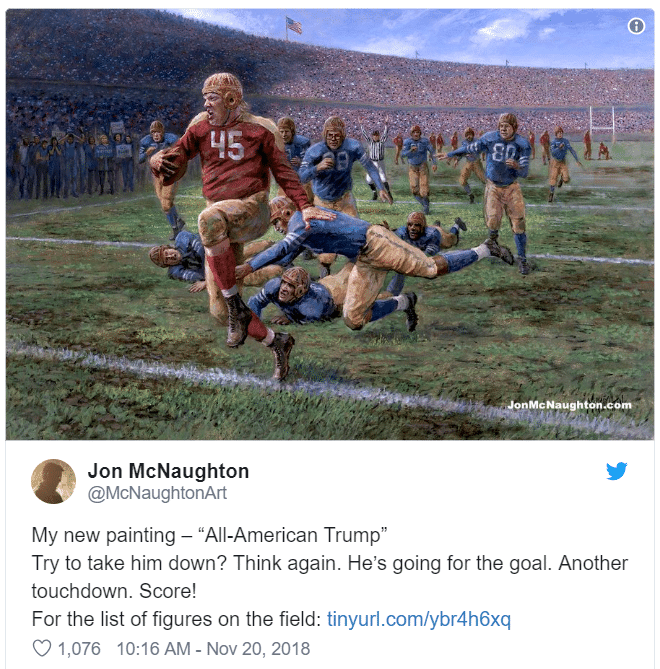 SHARE if you love these paintings of your President!
His most powerful work, titled "You Are Not Forgotten", must be explained to understand its power – and see a similar one below he did for Obama that has lots of key differences.
WATCH McNaughton explain the fantastic inspiration for his best painting below:
McNaughton did do some a similar painting for President Barack Obama, too, but you may notice some interesting differences…
Quite the contrast, isn't it?
McNaughton truly is painting what so many of us are feeling.
The Left is so negative about anything this administration does, but McNaughton's painting shows the need for Americans to make an effort to focus on the positives of Trump's work.
McNaughton also spoke about the American people, and what they want and need:
"Many Americans have felt forgotten by the establishment in Washington.

Trump expressed by his words and demeanor what Americans wanted – a man who was not going to bow down to Washington or other countries.

A man that would not forget the "forgotten men and women" of this country who elected him.

I want a president that will crush the enemies of liberty, justice, and American prosperity.
How perfect is that?
SHARE if you love these paintings of President Trump!