Border Governor Says, 'No Immigrant Crisis Here' – Then His Citizens Pull Back The Curtain
Democrats refuse to call it an "immigration crisis."
Even though countless Americans have been hurt by ceaseless illegal immigration, liberals look the other way.
The facts are right under their noses, and leftists simply won't look at them.
In fact, one Democratic governor traveled to the border and actually said, "we have no immigration problem."
But the truth is, she was deliberately looking in the wrong direction.
And many of her own residents tell a very different – and absolutely frightening – story.
From Western Journal:
"[New Mexico Gov. Michelle Lujan Grisham] proclaimed: 'I haven't seen anything to indicate that we have an emerging crisis here at the border…'"

BUT…

Residents of the unincorporated community of Hachita, in the southwest corner of New Mexico, live with the realities of the border crisis every day."
And those realities consist of anxiety, stress, and outright fear.
All because we simply don't have anywhere near enough border security.
Check out what one citizen had to say:
"[Bonnie Denzler] has a pointed message for the governor:

'She needs to come down here to this area — to see how wide open it is and how easy it is for people to jump the fence.

People need to see what's down here and that it's not as safe as they're spouting it is.'"
Democrat Grisham intentionally traveled to a spot along the border that was nice and quiet.
Just like CNN's Jim Acosta did. And it proves nothing.
Illegals aren't crossing where U.S. officials are going to show up with the media, of course. That's just common sense.
The truth is, there are countless communities in New Mexico, California, Arizona, and Texas that feel the brunt of illegal immigration.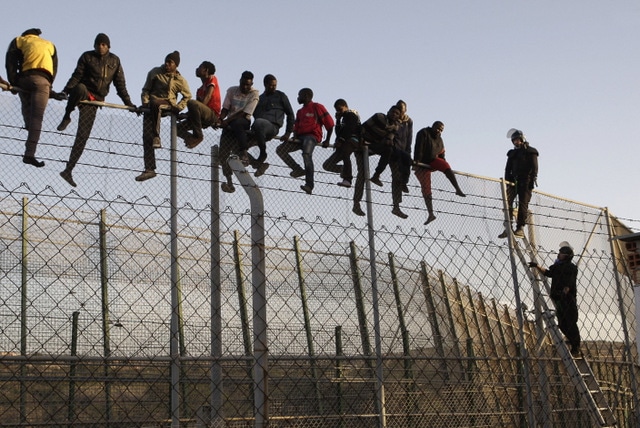 Criminal aliens cross over on a daily basis, and the residents are afraid to even step out of their homes, for fear of what they might encounter.
Illegal aliens are desperate people; they will do anything to get inside the United States … even harm a local resident who might try to interfere.
Then there are the aliens working for drug cartels and human traffickers. People who will use violence.
No immigrant crisis? Just ask the people who LIVE it.
Source: Western Journal