Illegal Immigrant Caught Sneaking DEADLY Secret Across The Border – Americans On Alert
Illegal immigrants pose a great many problems.
But one extremely critical risk is being ignored by the mainstream media…
This is because the Democrats want to downplay the hazards of unrestricted immigration, insisting that those who cross our border illegally are completely harmless.
But they're much more harmful than the Left want to acknowledge, and a recent arrest at the border shows just how life-threatening some migrants can be.
Remember, illegals aren't vetted in any way, so they can bring terrible diseases to our doorstep.
From Breitbart:
"Border Patrol agents assigned to the Lordsburg Station in New Mexico said a Central American migrant sought medical treatment for what he believed to be a rash.

The agents transported the migrant to a hospital where doctors determined the rash to be caused by necrotizing fascitis…

…flesh-eating bacteria, Border Patrol spokesman Carlos Antunez told the Associated Press.

The bacteria, which can be fatal, spreads quickly after being introduced to the body through a minor cut or scrape.

It can cause an infection that can destroy muscle, skin, and other tissue, officials reported."
Nobody knows where he got it, but we DO know he wouldn't have gotten into the country if he had gone through normal immigration protocols.
And guess what?
The migrant is expected to have extensive treatment for the flesh-eating bacteria he is carrying … at taxpayer expense, of course.
How is this fair?
Furthermore, this bacteria is not the only disease migrants are transporting into the country.
Border Patrol spokesman Carlos Antunez said that agents are seeing people come in with, "chicken pox, different strains of influenza, syphilis, and scabies."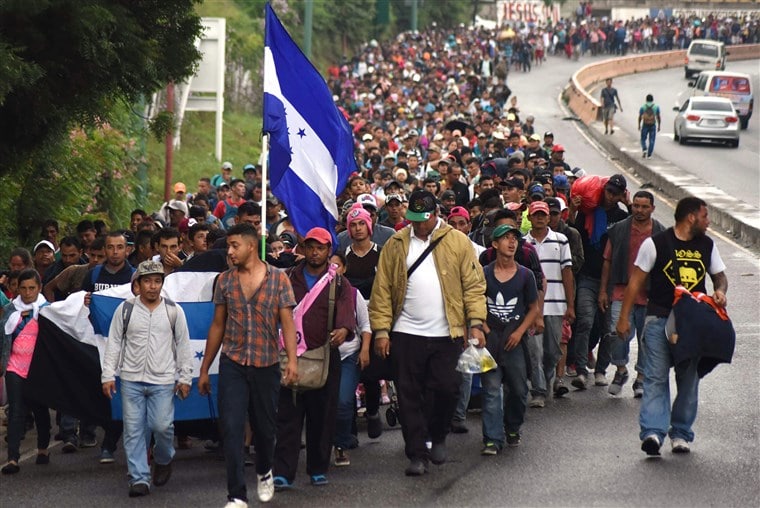 With this happening, Trump should be sending MORE troops to the Southern border!
But the Democrats, like this migrant's disease, are a type of "flesh-eating bacteria" that won't rest until America's borders are completely destroyed.
We have to do something to protect ourselves. Immediately.
Source: Breitbart