Border Patrol Exposes Illegal Alien Invasion, BEGS Congress To Act
Thanks to Obama, our Border Patrol agents have a huge problem.
Despite all the efforts made by the Trump administration to curtail illegal immigration, one loophole continues to be a massive problem.
Because of this obvious issue, criminal aliens are crossing the border at record numbers.
They don't even have to hide from Border Patrol! In many cases, they surrender to them, knowing they won't be deported.
Now the top brass is demanding Congress take action … or all will be lost.
From Breitbart:
"The chief Border Patrol official responsible for securing the busiest sector for illegal crossings says Congress must act to close loopholes that criminals are exploiting to bring families and unaccompanied minors into South Texas.
'…50 percent of the total are comprised of family units and unaccompanied children,' Rio Grande Valley Sector Chief Manuel Padilla, Jr. told Breitbart Texas.
"The criminal element is always looking for loopholes in our and they have found it.

This population, this demographic is turning themselves in to us.

So when we're talking about solutions for border security, for this particular demographic, Congress is going to have to pass immigration reform at some point or another."
Because of this loophole, illegals are allowed to stay in America: because they are "parents" to minors.
And immigrants know this, so they continue to flood our borders. Added Padilla:
"The demographic of family units and unaccompanied children is a fairly new demographic that really manifested itself at really high levels in 2014.
Just to put it in perspective, this sector alone apprehended about 51,000 family units and 51,000 unaccompanied children."
And again, we can thank Barack Obama for all this.
Obama made it so that anyone with a kid cannot be deported; it was an obvious hole put into our immigration laws.
Human smugglers, drug cartels, and sex traffickers can enter the U.S.—and stay. As long as they have a child with them.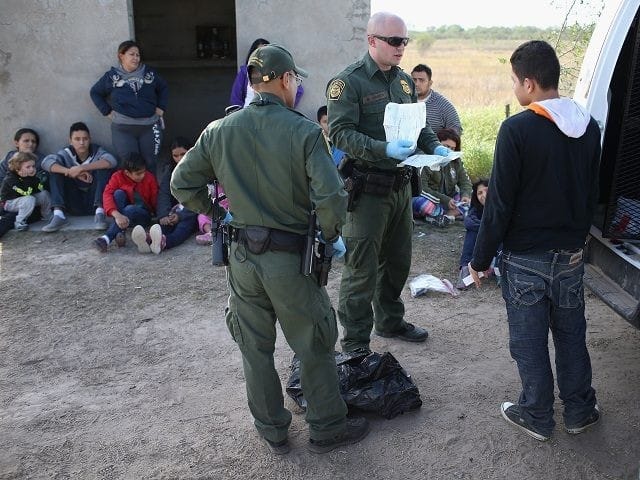 And border patrol can't do a thing about it.
How insane is that?!
This gigantic hole must be closed immediately, and every Republican running for Congress this midterm must act.
"Padilla pointed out that this problem will present itself 'until Congress passes immigration reform.'"
Our leaders must act, and act soon. Otherwise, this invasion scheme will NEVER end.
Source: Breitbart