GENIUS Border Wall Plan Revealed – It Will Save Americans COUNTLESS Billions!
President Trump has done more than any President to secure our border.
He's sent ground troops to confront the Honduran caravan, increased funding to ICE, and has warned migrants not enter the country illegally.
But the migrants are still coming, even though Democrats keep insisting America is a racist and horrible place.
Funny how that works isn't it?
The Left keep encouraging people to break our immigration laws, but these migrants wouldn't be able to if we had the border wall, right?
It has been an uphill battle for President Trump to get his project done, but everything could change now:
One Senator's new plan could result in a fully funded border wall, and American taxpayers wouldn't foot the bill!
From Breitbart:
"Sen. Jim Inhofe (R-OK) introduced his new legislation, the Wall Bill, which President Donald Trump tacitly endorsed.

The bill would fully fund a wall on America's southern border by cutting off illegal immigrants' access to American welfare and tax credits.

He said the bill would fulfill President Trump's promises to both fund and build his southern border wall and have Mexico, or Mexican illegal immigrants, pay for it."
This new method of getting the wall built makes a lot of sense, and would FINALLY put a stop to non-citizens abusing government programs.
It should've already been policy, but illegal migrants can take advantage of our social safety net by using their children.
Currently, migrants want to have a baby on American soil because it will give their child a social security card.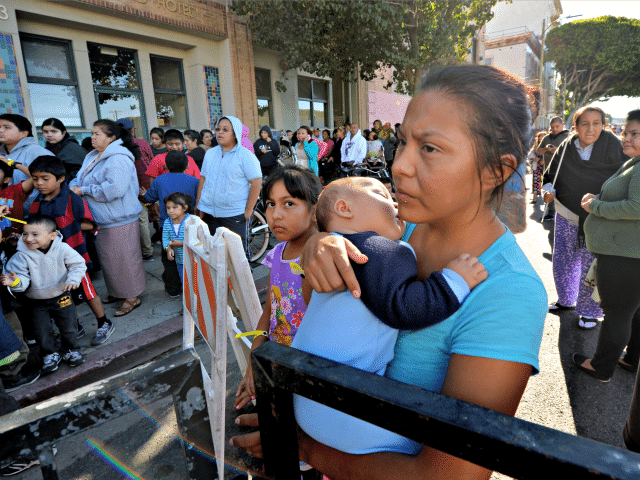 The parents can then use their child's card to receive child tax credits, earned income tax credits, and other tax credits.
But these programs are meant to help citizens, not people who enter our country illegally.
Senator Inhofe's bill states that only Americans and legal immigrants will be able to receive these credits, and the money saved will ensure that Mexico pays for our wall.
"This is paid for by Mexicans or by foreigners who are in here fleecing our government," Senator Inhofe explained.
The WALL Act will fully fund @realDonaldTrump"s border wall
by closing loopholes that allow illegal immigrants to receive federal benefits.

Read more: https://t.co/CyqI5ZljvF pic.twitter.com/LSm9zKwyWa

— Jim Inhofe (@JimInhofe) November 2, 2018
This might be the only way the wall ever gets built, and President Trump appears to be on board.
The good news is that we're seeing movement; politicians are floating feasible ideas that America should consider.
And what do you think about halting all assistance for illegals?
At the bare minimum, it's a perfectly logical move that would save American taxpayers millions, that's for sure.
Source: Breitbart