Boys Paint Their Nails At 'Gender-Neutral School' – That's Not Even The Worst Part
The Left has gone too far.
Anybody brave enough to stand up and fight against them is slandered and screamed at; Leftists immediately call them "Far-right", "Nazi" and "extremist".
But in fact, almost all of the extremists are on the far-Left…
And what one group of extremist educators is doing at a "gender neutral" school is truly shocking.
From Breitbart:
"Elite elementary schools in Iceland are teaching boys to put on nail polish and give each other full body massages while girls are discouraged from crying to counter gendered behaviours.
Founded by self-described radical feminist Margrét Pála Ólafsdóttir, the 20 nursery and elementary Hjallastefnan schools in Iceland, which has a population of just 334,000, separate the girls' and boys' classes for the majority of the day, so that they can be taught to practice behaviours of the opposite sex.
Elementary school boys are taught to massage each other with lotion to learn how to have 'gentle hands'…

and are also taught to play at looking after babies with gender-neutral rag dolls."
This pathetic excuse for a school is attempting to rewire the natural impulses of little boys.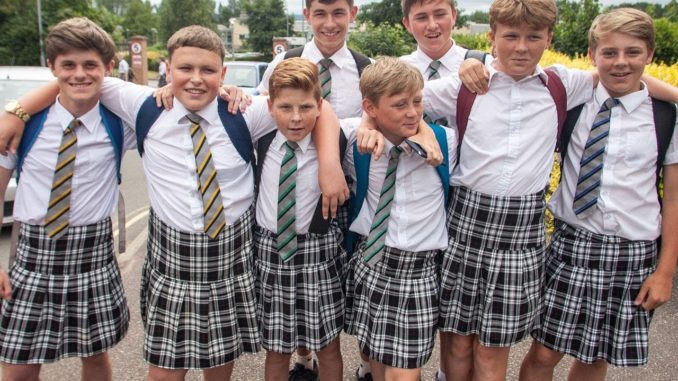 Furthermore, young girls are told they shouldn't cry, because according to teacher Kristen Cardew, it empowers them.
"People find this a bit ruthless but we're making women weaker by not stopping them," said Cardew.
She then called the normal behavior on young girls crying as an "extreme weakness".
Source: Breitbart