California Women's March CANCELED – The Reason Why Will Make You Laugh Out Loud!
Progressive movements across the country are destroying themselves from within…
…and it's REALLY fun to watch.
2018 was the year the liberals became their own worst enemies:
The #MeToo movement disintegrated when its leader Asia Argento was accused of sexually assaulting an underage boy.
As for the Women's March organization, well, let's just say that division among leadership can cause any group to fail.
In Chicago and Washington, this shockingly racist and exclusionary organization is perishing over its anti-Semitic leaders like Linda Sarsour, as well as lack of funding and volunteers.
And now in California, a Women's March has been cancelled for the most idiotically liberal reason possible…
From Breitbart:
"Organizers who had been planning to hold a California Women's March in January have now canceled the event, claiming the attendees would have been 'overwhelmingly white.'

The Humboldt County organizers had planned to host the rally in Eureka, California on Jan. 19th…

…to honor the third anniversary of the original Women's March in Washington, D.C., in 2017 after President Trump was inaugurated.

[But] after it was revealed that the event would not be as diverse as the Eureka Women's March organizers would like, they decided to pull the plug on Friday."
The poetic irony is too delicious!
Because of the Left's obsession with PC culture and identity politics, their leftist agenda is hitting a wall because they can't stand how white they are.
The leaders of the Eureka Women's March clarified their stance in a statement dripping with white guilt.
"Up to this point, the participants have been overwhelmingly white, lacking representation from several perspectives in our community.

Instead of pushing forward with crucial voices absent, the organizing team will take time for more outreach."
"Outreach?" For what? To preach about the evils of inequality when that's EXACTLY what you're practicing in your group?
Well, maybe the Women's March could solve their "overwhelmingly white" problem by using their own delusional tactics of "self-identification".
Can't half of the white women self-identify as black or Asian? Better yet, have a bunch of white men show up and self- identify as black Muslim women.
Problem solved!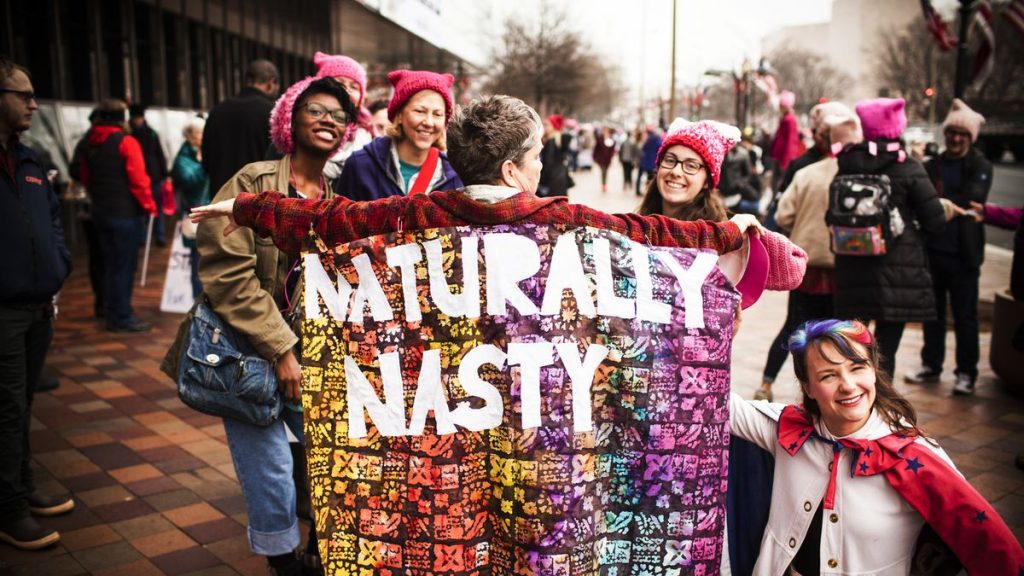 The wildly hypocritical Left's mindset is:
Women must be the "appropriate skin tone" to be able to march…for women. But in reality, these marches aren't even for women, they're just against Trump.
But in the end, the reason for cancelling these Women's Marches doesn't matter.
What matters is that they're being CANCELED! Don't you agree?
Source: Breitbart