After Caravan Grows To 7,000, Trump Supporters Respond Ten Times Stronger
Even Donald couldn't have expected what Trump supporters would do.
The caravan of 7,000 strong will soon hit the U.S. border.
Despite President Trump's pressure, Mexico did very little to stop the migrant caravan from entering its country.
This shocking development has exposed the Left's weak immigration policy. And it endangers every last American, as more caravans are sure to follow.
But let it not be said that Trump's supporters refuse to do anything.
As the Democrats are welcoming invaders, real patriots are responding like never before.
From Washington Times:
President Trump journeys to Houston on Monday for a yet another "Make America Great Again" rally in a local arena that can accommodate 18,000 Texas fans.

It's not big enough for Lone Star enthusiasm — prompting the Trump campaign to throw a "Big Texas Tailgater" party for the overflow crowd.

"With requests for tickets exceeding over 100,000 online, the Trump Campaign has organized a tailgater to take place in the afternoon leading up to the rally starting at 6:30 p.m. CT."
Unbelievable! Just puts Democrats to shame. Here comes the Red Wave!
SHARE if you're on the Trump Train and voting all RED this November!
Patriot Journal is covering the Houston Trump rally LIVE! Here are some pictures of the spectacular event as we get ready to hear from President Trump and Ted Cruz: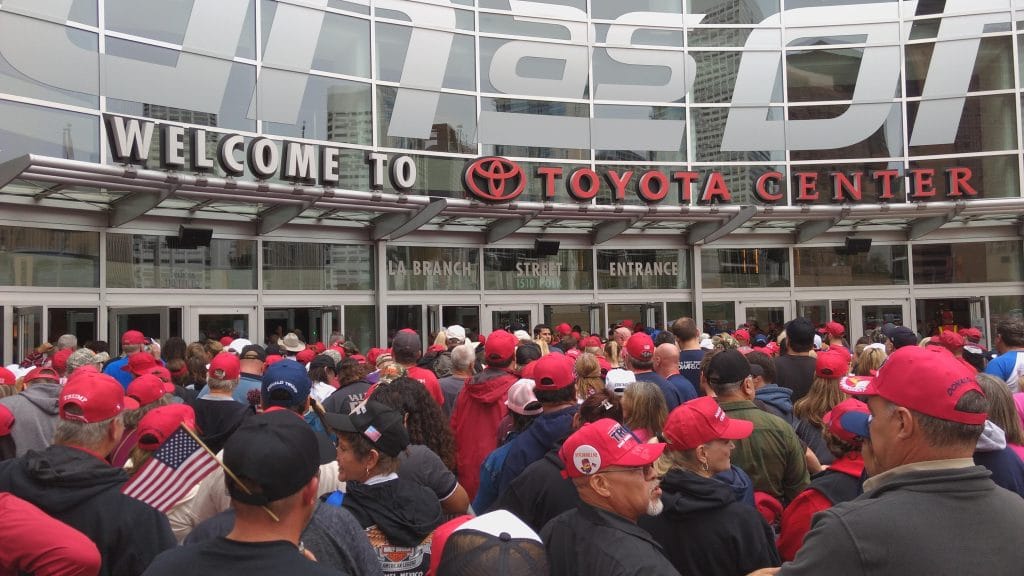 The crowd outside the Trump rally is overwhelming. Their enthusiasm for the president is tangible.
Yet, despite the unprecedented size of the crowd, everyone is behaving well.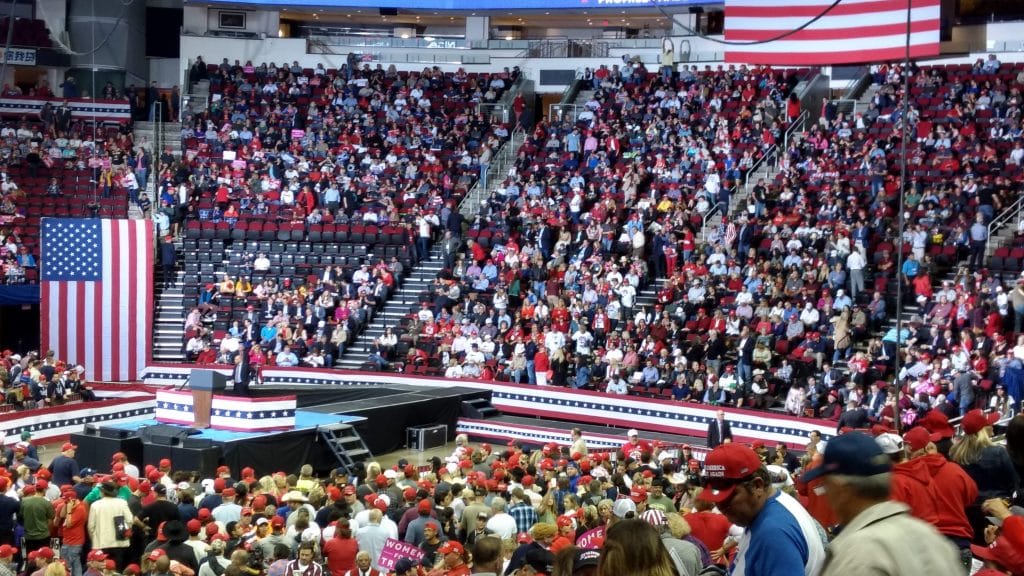 I've seen a diverse group of Americans, with lots of women Trump supporters.
This is one of the best depictions of true America: people of all backgrounds coming together, supporting one another, and bonding over a common belief.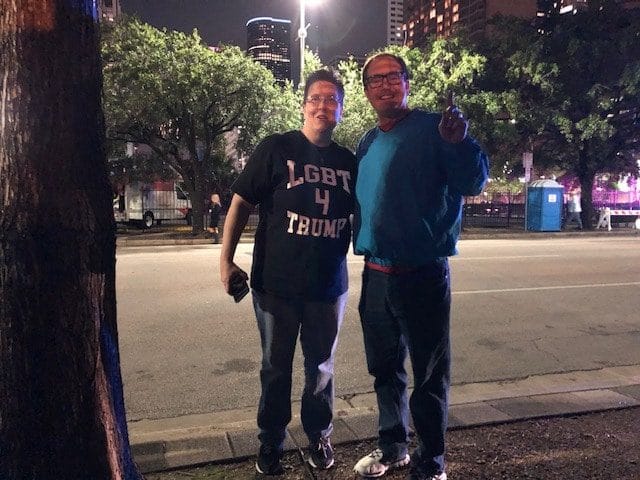 That belief, of course, is making America great again.
As the Democrats sit back and let migrants invade our country, Trump and his many supporters are taking a stand.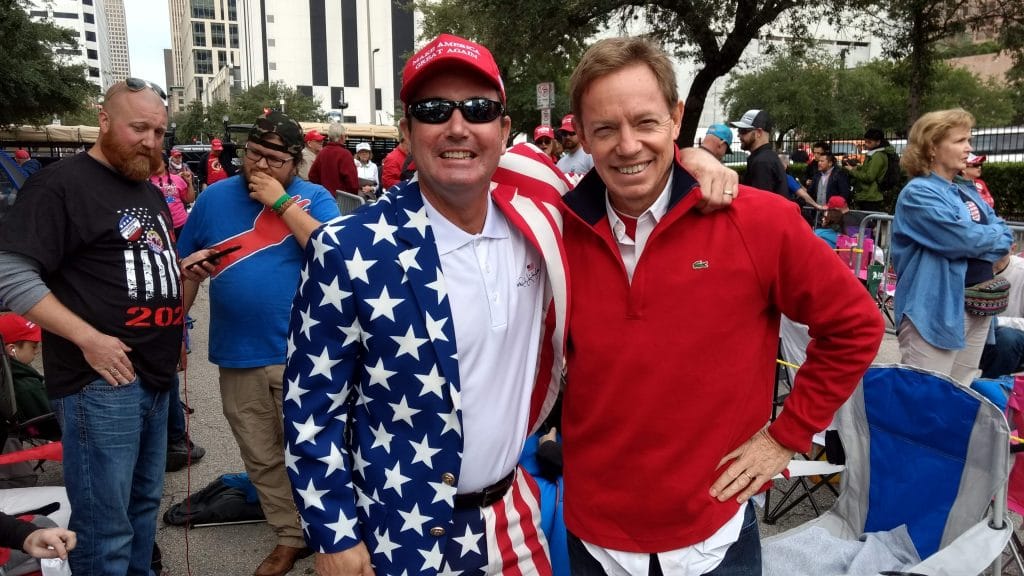 There's patriot Bob Killinger to the left (check out his new book The Valhalla Plot: Operation Presidential Thunder), and my good friend Mark to the right.
This incredible gathering is just another sign of the growing support Trump and Republicans have this November.
But every last patriot must get out and vote.
Have you shared this amazing event with your friends?
SHARE if you're voting RED this election!
Source: Washington Times