Celebrities Are KICKING Themselves For Snubbing Trump…They Just Saw The Latest Charts!
We've seen throughout this election and after that the movement against Donald Trump has been largely fabricated.
The mainstream media wants us to believe that Trump is a vile monster. That the entire world, even much of America, hates him. Yet time and again we are seeing that the only people who really hate him, are the kind of people we don't want happy in the first place.
It's clear hardliner liberals and the Hollywood elite are the only people that truly despise the conservative President-elect. Much of America is optimistic about the future and eager to see what the next President will do for our nation.
Even people who show support and respect for the man quickly reap the benefits of such a stance, as in the case of Jackie Evancho.
From IJR:
Donald Trump may be having a difficult time trying to find performers for his inauguration on January 20th, but there's one singer who is putting politics aside – and it's paying off…literally…
Jackie Evancho, a runner-up on the show "America's Got Talent," put all politics aside and says she will perform the national anthem at the celebration, despite other A-lister's objections…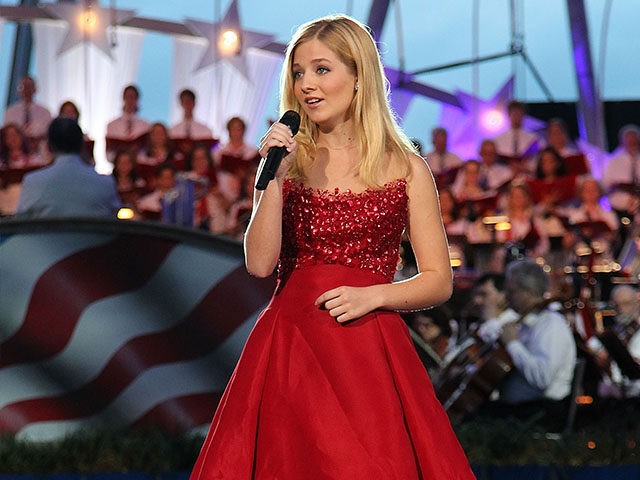 Jackie's latest album, "Someday at Christmas," is #1 on Billboard's Classical Albums chart. TMZ reports that her weekly album sales quadrupled in digital sales and retailers had to restock twice to keep up with demands.
Since being selected to perform at the Inauguration, Jackie is enjoy a surge in sales and popularity. Hmm, I wonder how that can be? Perhaps it's because people are excited to see a young singer support the President and appear at one of the biggest events in the year.
The celebrities that refused to perform at the Inauguration did so out of spite and bitterness. They refuse to show support for the rightful winner of the election and work to bring our country together. They deserve to lose support and fans for such a divisive stance.
Jackie on the other hand and every other person that supports Trump, will see greater support in the future.
Source: IJR