Guess Which City Just Got Named 'The POOP Capital Of America'?
Here's the nasty truth about liberal-run cities:
They're disgusting.
Each one tolerates – and encourages – legions of morally bankrupt people behaving like animals. In many ways, such places show humanity at its absolute worst.
But of course, Democrats like this. The people who don't believe in self-discipline, restraint, or civility think this is how humans should live.
The result?
Places like New York, Chicago, and San Francisco, cities that are always in the running for "poop capital" of the year, according to a RealtyHop study.
The study names the worst cities for "poop sightings" (both animal and human) and invariably, Leftist-led cities are atop the list.
In 2017, it was San Francisco … and it's looking like 2018 will be much, much worse.
"…the California tech-hub is the worst place in the US for 'poop sightings', with ten times as many as New York and 20 times more than Chicago in 2017.
According to the study compiled from publicly available 311 data, there were 21,000 incidents of feces complaints last year, which is an average of 456 per each of San Francisco's 47 square miles.
2017 was San Francisco's worst year so far for feces complaints, but it looks as though 2018 will be muckier still, with more than 16,000 calls so far."
Yup, disgusting.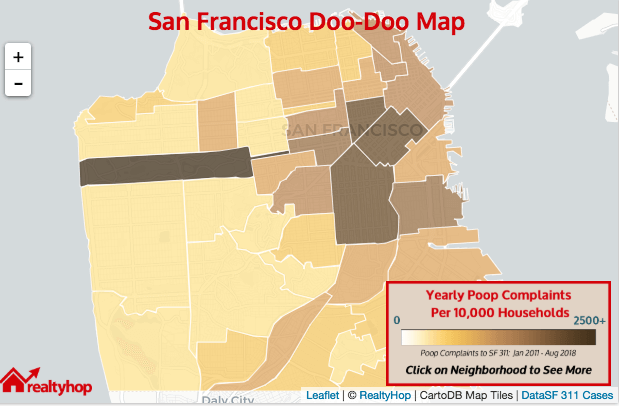 And this problem really is spiraling out of control: the number "poop complaints" received by the city has risen every year since 2011.
In 2017, the annual number of complaints has TRIPLED over the number received in 2011.
It's so bad they have to send out a designated "poop patrol" to handle the growing amount of feces littering the San Francisco streets and sidewalks.
Yes, a lot of it is from the city's 120,000 dogs, but the city's rapidly growing homeless population is a huge factor.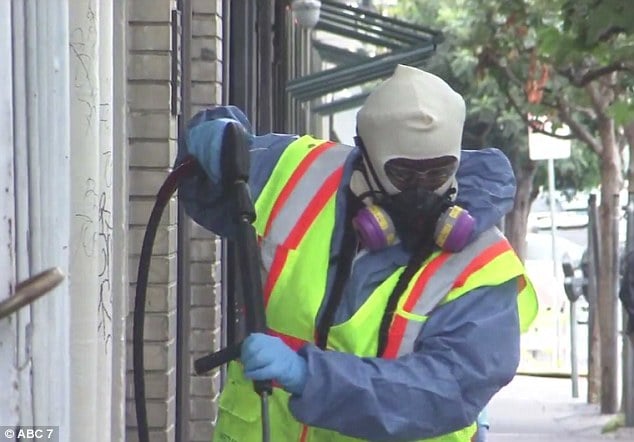 Gee … why do all these liberal-loving cities have such high homeless rates? Wouldn't that mean their idiotic policies AREN'T working?
At any rate, the city will now spend over $1 million for new public toilets, and $13 million for cleaners and pit stop toilets in the next two years.
Said Adam Mesnick, who lives in the particularly nasty SoMa neighborhood and owns two deli shops there:
"I cannot have my family down here, I can't have visitors. I can, but I don't choose to, have my nieces come here.

It's horrifying for my family to walk down the street here."
Overall, San Francisco has budgeted $65 million for street cleaning this year.
Sounds like they need a LOT more, doesn't it?
Source: Daily Mail