Clinton's Close Crony CONFESSES – Hillary's Guilty Of 1 Despicable Crime
We've known for a long time that Crooked Hillary and her allies were corrupt.
If it's not one scandal, it's another, and that's particularly true of the events surrounding the 2016 Election.
Because of her, a bogus dossier has been used to accuse Trump of working with Russia.
Those are claims that have never been properly proven, by the way.
And yet, that dossier has led to a witch hunt that still goes on to this day, thanks to tireless Democrats.
But now, a twist to the narrative: the very author of that dossier has confessed to a British court what he really was doing…
From Breitbart:
"Christopher Steele, the former British spy who prepared the Russia 'dossier' that has led to more than two years of investigations into President Donald Trump's campaign…

…has told a London court that he was hired to provide a basis to challenge the legitimacy of the 2016 presidential election in the event that Trump won.

Steele's dossier was used by the FBI to obtain a Foreign Intelligence Surveillance Act (FISA) warrant to spy on several Trump associates."
The dossier is the only document that suggests Trump worked with Russia.
Yet, to this day, NONE of the information inside of it has been proven accurate.
Democrats, though, still use it as "proof" that Trump worked with Russia to steal the election.
That's the basis of their ridiculous accusations that Trump is not a legitimate president.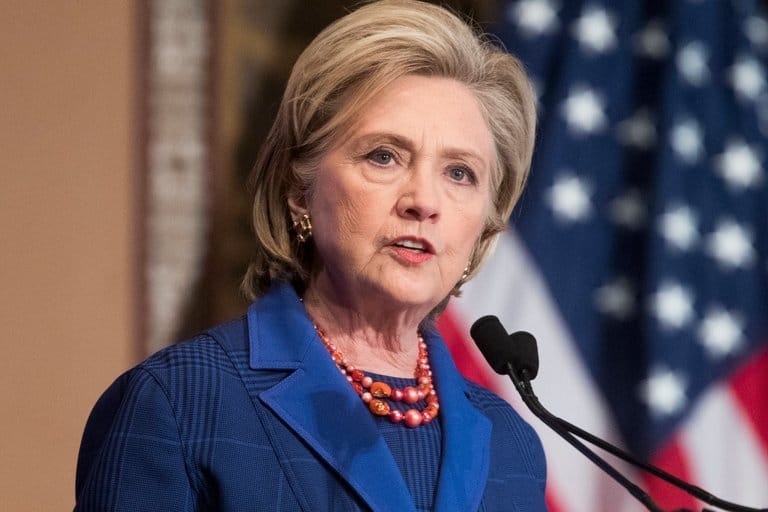 However, now we know the very man hired by Clinton to craft this dossier did it just to undermine the election.
It wasn't "opposition research" as they claim, but flat-out lies meant to hurt the outcome of our free and fair democratic process.
Hillary Clinton never intended it to be a fair fight: she was ALWAYS playing dirty. Even in losing, she was going to rig the results.
Shouldn't this be enough for our DOJ to open an investigation? Mueller wastes millions in an empty witch hunt against our president…
Yet Hillary Clinton walks free, despite the crimes she committed!
Source: Breitbart