CNN Goes Full Racist On Live TV – Compares White Men To Most Evil Group In History
As the Democratic Party loses more power across the country, they are revealing their true colors.
They once pretended to care about all Americans, regardless of race. But not anymore.
Democrats have become a divisive, hateful, and corrupt group. They seek to turn neighbors against each other.
For years they've tried to get minorities to hate white people—many of whom are their coworkers, friends, and family members.
Today, they wage outright war against white people, especially white men, simply because many of them support Donald Trump.
And now, CNN completely rejected all semblance of objectivity when one of their top hosts demonized all white men in America.
From Breitbart:
"Monday on CNN, network host Don Lemon declared 'the biggest terror threat in this country' to be white men, adding that 'most of them radicalized to the right.'
He added, 'So, we have to stop demonizing people and realize the biggest terror threat in this country is white men, most of them radicalized to the right.
And we have to start doing something about them. There is no travel ban on them. There is no ban on  — they had the Muslim ban.
There is no white guy ban. So, what do we do about that?'"
Make no mistake:
CNN hasn't been in the news business for years. Their leading anchors, including Chris Cuomo and Don Lemon, spend most of their time lying to their audiences.
These liberals will say anything to bash conservatives; they are desperate to claw back influence over minorities and other groups of Americans.
So, they will say or do anything, even call white men terrorists.
How can anyone take this network seriously, anymore? They are so full of hate, they'd trash millions of hard-working husbands, fathers, and leaders.
But they get away with it because that is acceptable in our modern, liberal society.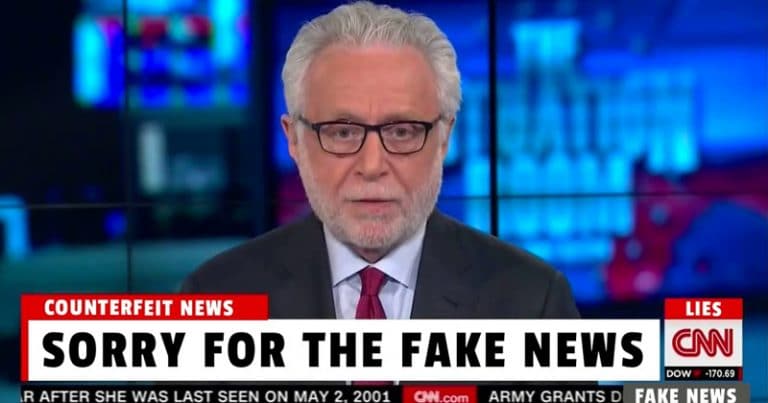 If you'd said the same thing about any other race, your career would be over. But thanks to liberals, you can slam white people all you want.
I guess they don't think of white people as "people" anymore, do they?
The facts are sad and scary: THIS is the view of all Democrats in 2018. They will spew this kind of racist hate every day … provided it wins them elections.
Then, once in office, they'd use their power to punish a large portion of Americans, just because of their skin color.
The choice is clear:
Democrats cannot be allowed to regain power, as they are the TRUE racists and fascists in this country!
Source: Breitbart