Top Democrat Announces She Won't Run In 2020—It's Clear Sailing For Trump
Democrats wanted her to challenge Trump in 2020, but she just chickened out.
2020 isn't far away now.
And when it comes time to elect the President of the United States again, Democrats will desperately attempt to oust Donald Trump.
They've been trying to impeach him ever since he was elected, and nothing has worked.
Their only option is to win the 2020 election fair and square (even though Democrats can't seem to do anything "fair and square"). And they need a great candidate.
But can they find someone who has a chance against Trump?
Hillary Clinton is still a possibility, though an unlikely one, according to most sources.
And now, another would-be opponent has backed out, which is good news for Trump … and bad news for a Party that still has no real presidential hopeful.
Via Breitbart:
"Tuesday at the National Press Club, Sen. Elizabeth Warren (D-MA) said she had no plans to run for president in 2020 because she is 'going to stay focused on 2018.'
Warren said, 'I am not running for president in 2020. I am running for the Senate in 2018. We now have 74 more days until the election.
I am taking nothing for granted. I have just done 34 town halls.'"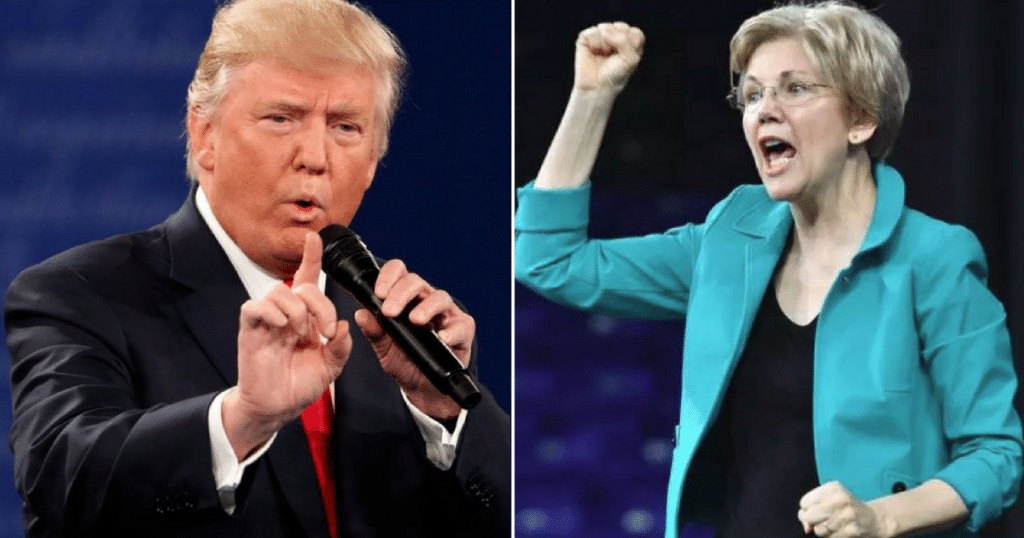 Warren added that the "important fight" is the upcoming midterm elections and that it's critical for Democrats to reclaim control of the House and Senate.
Yes, well, the woman Trump calls "Pocahontas" (due to Warren's claim that she's a Native American) can hide behind this excuse all she wants.
We know the truth, don't we, fellow citizens?
Though the media would herald her as another Hillary, as another savior of the American people, the truth is that Warren would've had no shot against Trump.
And the dirty little secret Democrats just can't face is this:
There is nobody on the left that would have a legitimate shot against Donald in 2020 right now. Nobody.
And for each liberal that comes out and says, "no, I'm not running," the door opens even wider for Trump to stay in DC for another four years.
That's what America needs, most of all: Trump for 4 more years! Share this piece of good news if you agree.
Source: Breitbart