Democrat Leader ADMITS – LIberals Want Illegal Aliens In U.S. For Just 1 Reason
Democrats have weakened our immigration policies for years, letting illegals waltz right over the border.
Attempts at enforcing our laws are constantly thwarted, thanks to corrupt Democrats and their sanctuary cities.
And why?
Oh, every real American with a brain knows why … the facts have been on the wall all this time.
But finally, one Democrat leader (running for governor of Georgia) admitted it to the country.
From Town Hall:
"Democrat Stacey Abrams is running for governor in Georgia and like many on the left side of the political aisle, she's hoping for a 'blue wave' in November…
'The blue wave is African-American. It's white, it's Latino, it's Asian Pacific Islander. It is disabled. It is differently abled. It is LGBTQ. It is law enforcement. It is veterans.
It is made up of those who are told they are not worthy of being here, those who are documented and undocumented,'" she said.
There it is, the confession:
Democrats want illegal immigrants here because they want votes. THAT'S the reason.
Georgia Secretary of State Brian Kemp, who is running against Abrams, responded to the remarks Monday morning on Fox and Friends.
He pointed out that her implication illegal aliens should be voting for Democrats is against the law.
But of course, liberals don't care about laws. If it were up to them, there would be no border.
Furthermore, Democrats across the country fight harder for illegals than they do American citizens!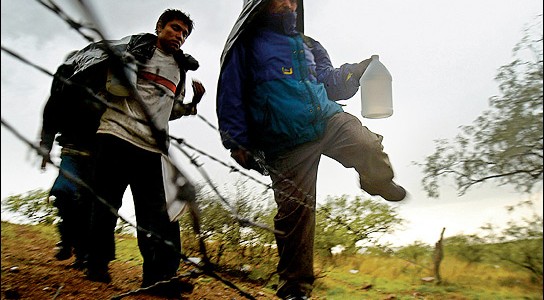 If an American citizen breaks the law, they will go to jail. An illegal alien? They'll go free.
Not only will Democrats refuse to hand them over to ICE, but they'll make sure these dangerous criminals go back into YOUR communities.
Leftists have so lost touch with American values and traditions, that they are importing an entirely new voter base to win elections.
The truth is, Democrats can't win today without illegals voting fraudulently in elections.
And Stacey Abrams just admitted this disturbing fact to the entire nation!
Source: Town Hall