Obama's State Blindsided After $1.2B Swamp Skeleton Revealed
This is bad for Barack and his state. Very bad.
The state that gave us Senator Obama and the city with the highest gun violence in the country is in big trouble.
It's a billion-dollar issue and the worst part is, they're trying to hide it from the city's citizens.
See, Illinois is run largely by Democrats, so by default, it is largely run by liars and socialists.
Take for example last year's budget, where lawmakers claimed the sale of the Thompson Center in Chicago would sell for several hundred million dollars.
The only problem is, it didn't sell, but they still included it as a source of revenue.
Now, the state is trying to sell another lie to the public, and it's not only going to cost Illinois taxpayers huge, it's going to have massive ramifications for the future of the state.
From Western Journal:
"After Illinois lawmakers patted themselves on the back and told taxpayers the budget they passed this year was balanced, a bond issuance tells potential buyers that the state budget is $1.2 billion in the red.

Even using the proceeds of a $5 billion income tax increase passed in 2017, and assurances from lawmakers it was balanced when they passed it in May, a state filing for bond buyers notes that the 'Fiscal Year 2019 General Funds budget has an estimated underlying structural deficit of $1.2 billion.'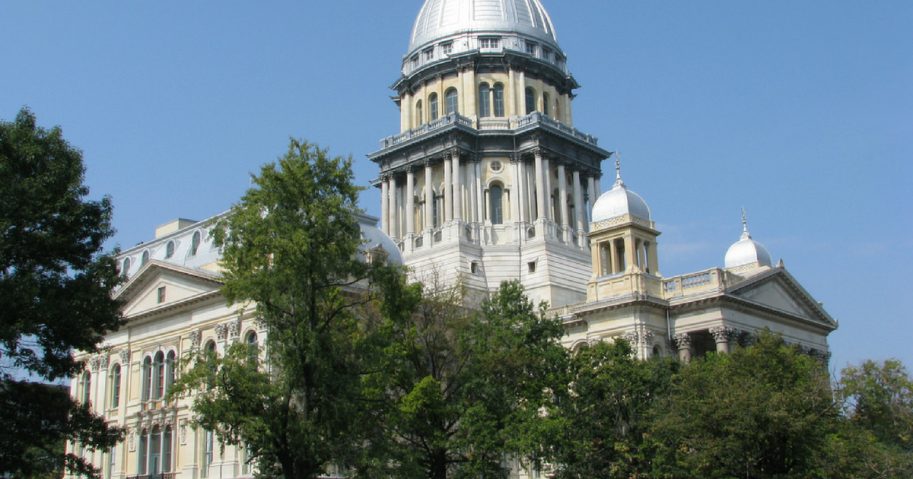 Economists argue that the $5 billion tax increase should've been used to pay down most of the state's $6.6 billion bill backlog, which can accrue interest penalties of up to 12 percent a year.
Instead, legislators spent every penny of it, and are using dishonest tactics to trick Illinois residents into believing that the budget is balanced.
People are moving out of Illinois in droves due to its disastrous policies, so an economic turnaround doesn't seem likely.
The problem with the Democrats is that they always want to raise taxes to fix their financial problems, but they never address any of the pension and medicaid fraud problems.
They always claim that only the wealthy will be taxed, but in reality, everyone is taxed.
It's the liberal way: mismanage budgets, overfund freebies, and then increase taxes to cover their stupidity.
Source: Western Journal