Democrats Try To Destroy America's Most Important Security Measure – It Backfires Big Time
For a long time, we've seen the left become more and more extreme.
They no longer care about connecting with regular Americans; they only care about protecting illegal immigrants.
Democrats have created a platform that flies in the face of just about every value you hold dear:
They want to destroy your gun rights. They don't care about your free speech or right to worship God. Jobs and the economy? No, they'll sell out to China and Mexico.
And when it comes to deciding between American citizens and illegal aliens, Democrats will always side with the illegal aliens.
So it comes as no surprise that a group of Democrats has already drafted a law that will make every real U.S. citizen much less safe.
From Western Journal:
"Democrats in Congress are introducing legislation to abolish the Immigration and Customs Enforcement Agency.
The bill from Wisconsin Rep. Mark Pocan, a Democratic leader of the progressive caucus, would give Congress a year to develop a more 'humane immigration enforcement system' and terminate ICE.
Key House Democrats are putting forward the legislation after public outcry over ICE immigration raids. ICE is conducting raids as part of Donald Trump's crackdown on those living in the country illegally.
Republican House Speaker Paul Ryan calls it 'the craziest position' he's ever seen.
He told reporters that Democrats are now so far left of the American mainstream, they 'have really jumped the sharks.'"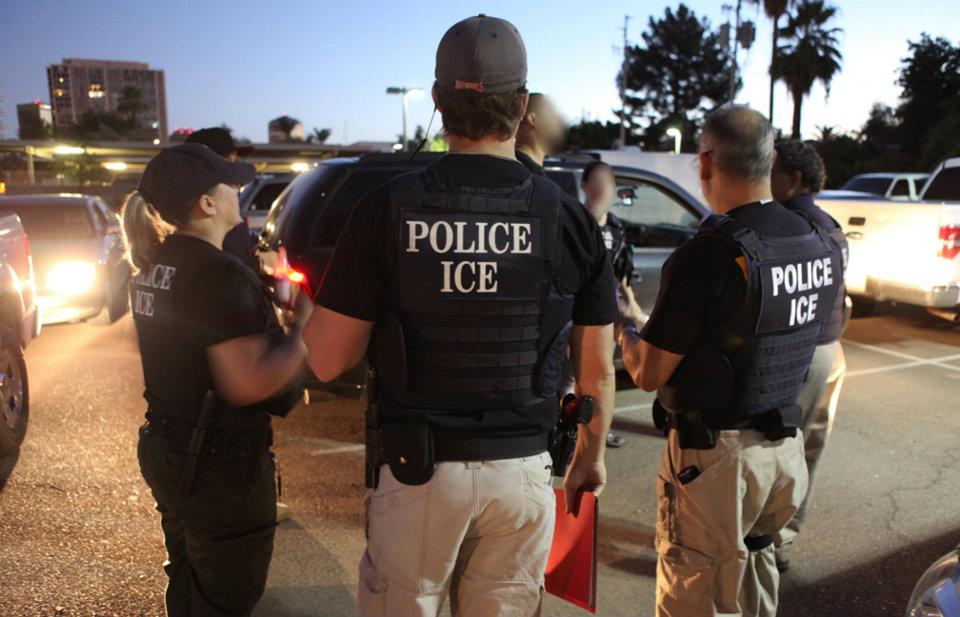 Let's be honest. There is no way this bill is getting signed into law; there are simply not enough people in Congress who will even take it seriously. And even if there were, Trump would veto it immediately.
Why would Democrats even do this?
Because they've totally lost touch with Americans, that's why. And the "abolish ICE" bandwagon, driven along by the media, offers the DNC great exposure.
But the fact remains that the vast majority of Americans hate illegal immigration, and they want ICE enforcing our laws.
Democrats wanted Paul Ryan and the GOP to reject the bill immediately; then they could go to the press and blame Republicans. But word has already come out that the Republicans wanted to vote on the bill, forcing these Democrats to commit to it.
Guess what happened?
The very Democrats who drafted the bill refused to vote for it, which of course proves they're hypocrites. They never expected to vote on the bill, now they are exposed as frauds.
Good reason to vote them out of office, right?
Source: Western Journal