Two BIG-NAME Democrats Win 'Top Ethics Violators Of 2018' Award – Can You Guess Who?
We've known for a long time that many Democrats are corrupt.
The sad reality is, the mainstream media covers up their constant law-breaking and abuses.
And unfortunately, a large part of our country doesn't know about the vile crimes and schemes these liberals commit.
When you start to investigate, it's like a mile-long rap sheet!
But now, a new report exposes the serious ethics violations of two top Democrats.
I wonder if CNN will report this…?
From Daily Wire:
Those two senators were — drum roll — Sen. Elizabeth Warren (D-MA) and Sen. Kamala Harris (D-CA).

In October, The Foundation for Accountability and Civic Trust (FACT) filed a complaint with the Senate Select Committee on Ethics targeting the two senators…
Senators Warren and Harris sent campaign fundraising emails based upon their official actions during the confirmation process and upcoming vote of Supreme Court Justice Brett Kavanaugh…
Senate Ethics Rules prohibit Senators from soliciting campaign contributions based upon any action taken in their official capacity."
According to the report, BOTH these Democrats violated a basic principle of Senate ethics.
These liars tried to use false accusations to destroy the reputation and life of a good man. Then, they tried to bilk supporters out of cash because of it!
In the private sector, a CEO would go to jail for such violations.
Yet, because they are Democrats (and women), they'll get a pass.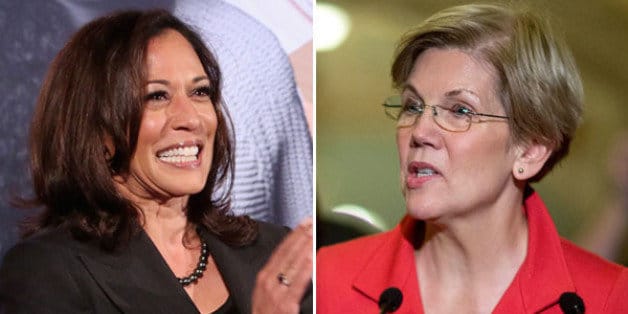 Both Warren and Harris prove they care about being rich and powerful; they don't care about the well-being of our country or its people.
By the way, these are the same Democrats who oppose a needed wall to protect the country from terrorists, drug runners, and sex traffickers.
Then they tried to destroy Brett Kavanaugh's reputation, family, and career over bogus allegations.
They should be ashamed and removed from office. Don't you agree?
Source: Daily Wire