Democrats Start Wall GoFundMe – To Buy Tool To Jump Trump's Wall
The Left is raising money to buy a special tool to help caravaners beat the border wall.
When America voted for Trump, they voted for a wall. But the Left is doing everything in their power to stop it.
Now the American people are taking matters into their own hands, and a combat veteran is leading the charge.
Triple amputee and Iraq war hero Brian Kolfage began a GoFundMe campaign for people to donate to build the wall, and thus far the American people have raised $16 million in just a week.
It's still short of the $1 billion needed to build the wall, but Kolfage told his supporters, "We can do this."
The amount raised sends a strong message to the liberals, and it's gotten one so worked up that they started a GoFundMe of their own, and it reveals what they really think about the wall.
From Fox News:
That $16 million was enough to spur liberal activist Charlotte Clymer to start a GoFundMe campaign to buy ladders to climb the wall.

The newly created campaign is a bit tongue-in-cheek and even the fund's founders admit they probably won't reach their $100 million goal (the fund currently has only raised around $135,000), but whatever amount is eventually raised will be donated to the Texas-based Refugee and Immigrant Center for Education and Legal Services.
The founder of the campaign for "Ladders to get over Trump's border wall", is a completely delusional liberal, who thinks the wall is, "just resentment toward brown people."
SHARE if you support building the border wall, not helping people get over it!
Why should anyone take Clymer's deeply confused man's political opinions seriously? Just look at his Twitter photo.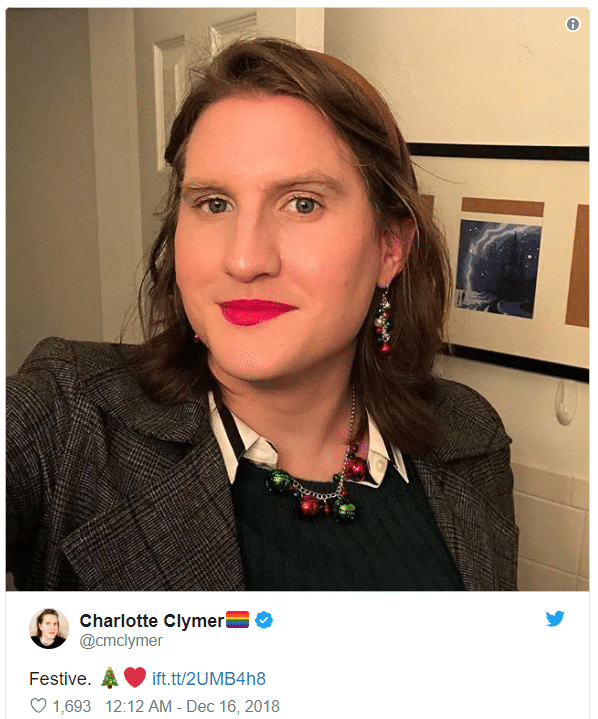 If he thinks he looks like a woman, he is sadly mistaken! And if he thinks caravaners aren't a problem, he's even more mistaken.
Clymer has no concept of the dangers of his open borders vision, and he is unbelievably naive about who is coming in.
"Undocumented folks are not bringing crime or drug smuggling or any of this job-stealing nonsense to our country," Clymer said.
Has this individual never read about Kate Steinle, or other Americans harmed by undocumenteds?
These people are undeniably bringing both drugs and crime into the country, whether the Left wants to admit it or not.
People who jump our border are breaking the law, and this ridiculous ladder fundraiser is an attempt to aid and abet criminal activity.
SHARE if you support building the border wall, not helping people get over it!
Source: Fox News