Thanks, Democrats: Here's How Many Illegals Will Sneak Into U.S. In The Next 3 Weeks
The Democrats threw a temper tantrum and shut down the government for over a month.
But despite the damage it caused to our country, they got what they wished:
President Trump reopened the government, with zero funding for the border wall.
He may implement his emergency plan (and we hope he does) but for now, our porous border remains.
And over the next three weeks Congress has to vote in a new plan to secure the border, many more illegal aliens will sneak into our increasingly defenseless country.
From Breitbart:
"At least 30,000 illegal border crossings are expected to occur as President Trump signs off on a bill to reopen the federal government…

until February 15 without securing any funding for his proposed United States-Mexico border wall.

This accounts for the roughly 1,300 crossings that occur every day at the border.

This is equivalent to about a caravan of Central American and Mexican migrants crossing the border every day for the next 22 days."
This number might even balloon to 44,000, if the number of daily crossings reaches 2,000 a day.
Doesn't this qualify as a full-on invasion?
But by now, it's clear the Democrats will never fund a border wall, fence, or even improved security.
They want more illegals flooding our country; their future success depends on it. They need those illegal votes!
And if the Democrats get their way, the illegals will flood in at record numbers. Then Democrats will force socialist programs onto the country.
…and we'll end up like Venezuela.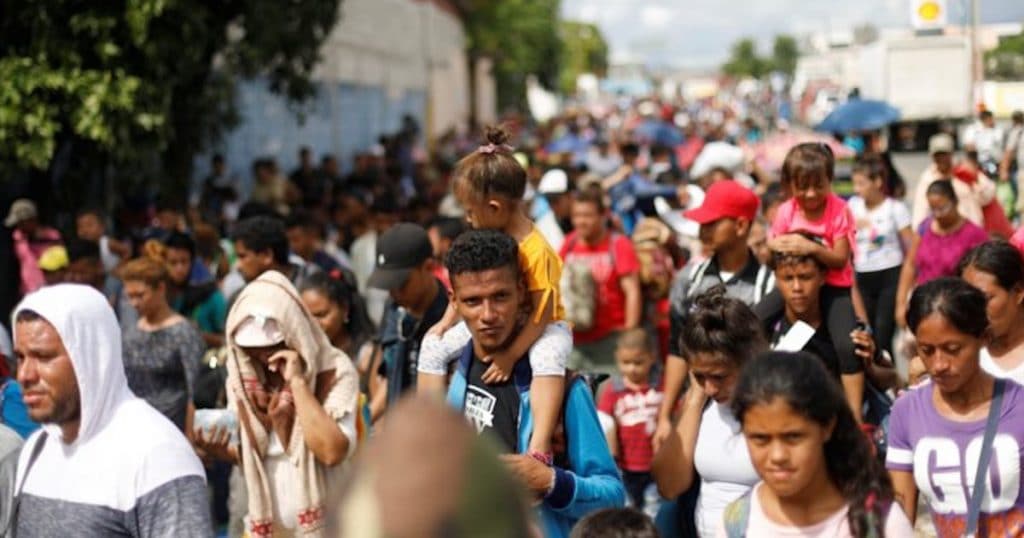 Perhaps the only solution is for Trump to declare that state of emergency:
The American people must realize that Congress is too corrupt, selfish, and incompetent to get the job done.
BUILD THE WALL!
Source: Breitbart