Look Out, Democrats – Trump Announces Unbeatable Surprise For His 2020 Opponents
The 2020 presidential election is already heating up.
We've seen multiple Democrats like Senators Tulsi Gabbard and Elizabeth Warren throw their hats (or headdresses) into the ring.
Even a few Republicans like John Kasich and Mitt Romney have said they're not ruling out a run.
But there's one thing they should all know: Donald Trump more than ready for them.
Our President is determined to go on for another four years, and his team is willing to do whatever it takes to reelect him.
A recent announcement from his campaign manager proves just how far they're willing to go…
From The Washington Times:
"President Trump's ongoing re-election bid is expected to cost upwards of $1 billion by 2020, campaign manager Brad Parscale said in an interview aired Thursday.

The digital media director of Mr. Trump's 2016 campaign against Democratic candidate Hillary Clinton, Mr. Parscale cited the hefty cost in response to a question asked by Fox News host Martha McCallum.

'We're still spending millions of dollars across all the networks now. I mean, by the time we're done spending, I imagine on 2020, it will be nearly a billion dollars.'"
The Trump campaign is not sparing any expense in order to keep the President in office.
And when it comes to keeping the Democrats out of the White House, NO price is too great.
$1 billion is a large sum, but how much taxpayer money will be spent by the Deep State to try to defeat Trump…?
Proud Americans know we need to fight the entrenched corruption in government, and Trump is getting it done!
Parscale agrees, and is confident Trump will win according to his internal polls.
In fact, he claims that Trump has the highest numbers he's ever seen him at, and credits the President's commitment to building the wall for those high numbers.
"The number one reason they will vote for him is because of his stance on border security."
Trump is fighting hard to protect Americans, and millions of Americans are grateful to him for it.
But he will have to build that border wall, or at least greatly enhance border security, if he's going to make good on his promise.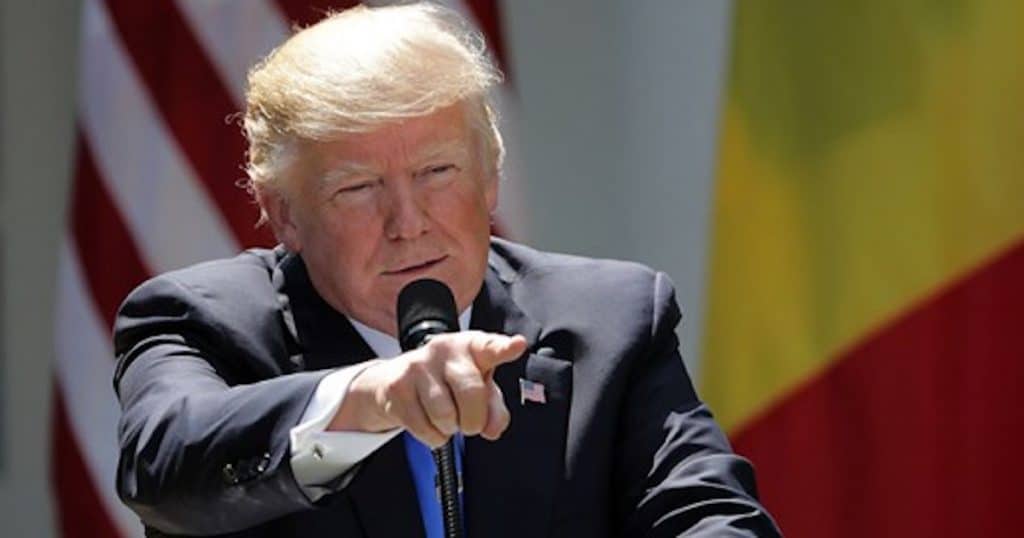 We have confidence he will, though, and in the meantime, his team is working hard.
And campaign boss Parscale isn't letting his guard down:
"We're already doing more than any campaign has ever done before and we're still two years out."
Here's another reason Trump needs to spend so much:
We all know the liberal-oriented media will keep slamming him, and will try to reduce the reach of his campaign.
When you're up against such widespread hate, you've got to do everything in your power to spread your MAGA message!
Source: The Washington Times