EXPOSED: Democrats Broke Federal Laws In 40 States In Massive Clinton Scandal
Corrupt liberals did absolutely everything in their power to put Hillary Clinton in the White House—more than we ever thought they could.
Their efforts went well beyond legal bounds, too, as Democratic parties around the country would stop at nothing to promote the Clinton campaign.
Now, however, a giant new lawsuit has revealed that up to 40 Democratic parties at the state level conspired to help Hillary, to the tune of $84 million.
Virginia-based attorney Dan Backer claims the Dems "bypassed federal campaign contribution limits," which is essentially a direct violation of federal election law.
This wasn't about a simple donation; this was about liberals basically paying to keep Donald Trump from getting elected, and hiding that fact from the government.
As Backer told the Las Vegas Review-Journal last week:
"You had individuals giving $300,000. They're not doing it because they care about Nevada's or Arkansas' state party.
They're doing it to curry favor with and buy influence with Hillary Clinton."
Backer represents a pro-Trump political action committed called the Committee to Defend the President, and they're going after all of Hillary's fraudulent backers.
They filed a complaint with the Federal Election Commission (FEC), saying the Democratic National Committee conspired with state-level parties to bypass those campaign limits.
No holds barred, no laws followed; that's how Democrats operate, apparently.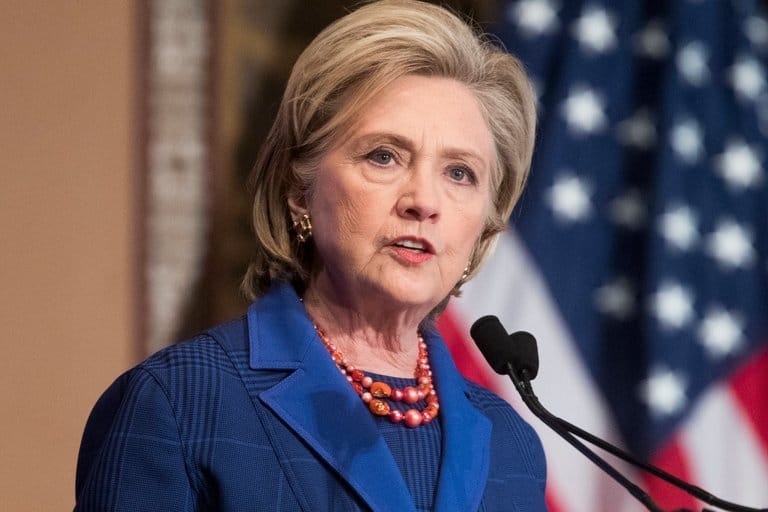 Want some evidence? Records show the Hillary Victory Fund transferred $1.7 million to the Nevada Democratic Party, but the party claimed it had only received $146,200.
Then there's another $1.6 million between the two groups that didn't even show up in the party's campaign finance reports. In other words, they hid the true amounts to bypass the law.
Idaho, Delaware, and other states were reportedly in on the scheme as well.
In response, Democrats are calling this lawsuit nothing more than a "political stunt," though none of them seem capable of refuting the numbers.
Facts are facts. If it's true that the Parties were purposely misreporting their donations to get under the federal cap, then yes, they're guilty of breaking the law. Again.
Was there nothing Democrats wouldn't do to get Hillary elected? We know they have zero respect for law and order but evidently, their willingness to cheat knows no bounds.
Ironically – and thankfully, for America – none of it worked, and Trump prevailed!
Source: Breitbart