Democrats Make Insane Demand To End Government Shutdown – They Crossed The Line
Democrats never change.
The instant they get an ounce of power, they begin to push the same disgusting agenda.
Case in point:
The government remains in shutdown mode due to the Democrats' refusal to consider our national security (i.e., the border wall).
The mainstream media tells us every day it's President Donald Trump's fault, but he's willing to talk and negotiate.
Democrats aren't.
They won't give any money to protect U.S. citizens; instead, they offer a proposal to end the shutdown that involves murdering U.S. citizens.
Via Breitbart:
"House Democrats made the expansion of abortion one of their first orders of business in a bill that seeks to end the partial government shutdown.

The spending bill – to be voted on Thursday – would repeal a provision that bans non-governmental organizations…

…such as International Planned Parenthood – from providing or promoting abortions as a method of family planning overseas."
This is the Protecting Life Global Health Assistance Policy, and was implemented by Trump just after his election.
But of course, Leftists aren't interested in in protecting life.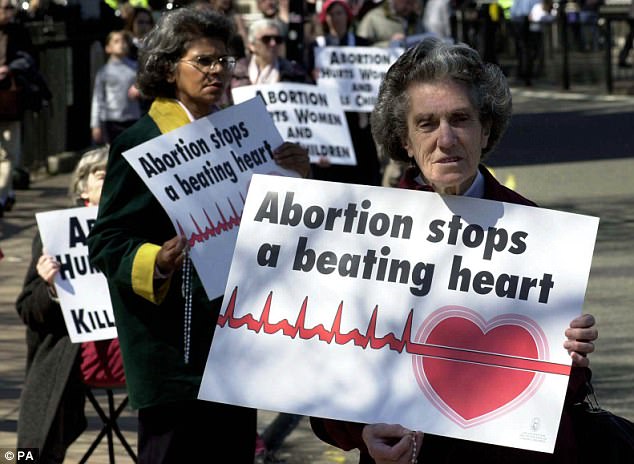 And the worst part is that once again, taxpayers would be on the hook for mothers-to-be who want to end the lives of their babies.
However, the pro-Life Students for Life of America (SFLA) is calling on lawmakers to reject any proposal that adds abortion funding:
Said SFLA president Kristan Hawkins:
"News that abortion is the leading cause of death worldwide is a tragedy of international proportions, but asking U.S. taxpayers to pay for it is an offensive misuse of scarce resources.

Taxpayers have had enough of the abortion industry's vision of abortion as the United States' number one export."
The Susan B. Anthony list also strongly opposes the Democrat bill, adding that "a strong majority of Americans oppose taxpayer funding of abortion."
Pro-abortion Democrats aren't wasting any time in trying to force taxpayers to fund abortion >>> https://t.co/0TH2u97C5P

— Susan B. Anthony List (@SBAList) January 2, 2019
It really is sick, isn't it?
WE have to pay for the "right" to take a human life before it's given an opportunity to live?
Typical Democrat: no money for a border wall, but plenty of money for abortions.
The "Party of the People" label really is laughable, isn't it?
Source: Breitbart