Dems Won't Pay For Trump's Wall, But They Spend MILLIONS Of YOUR Money On…
Democrats are the biggest hypocrites on earth.
Firstly, just about ALL of them – including Barack Obama and Chuck Schumer – voted for a better border wall back in 2006.
But they've flip-flopped on that stance, apparently because political correctness is now more important than national security.
Secondly, Dems whine about the cost of a new border wall every day.
And yet, they continue to spend taxpayer money on the most absurd things.
This is the sort of reckless, needless spending the American people can do without!
Via Breitbart:
"Both Democrat and Republican political establishments have decried the cost of President Trump's proposed U.S.-Mexico border wall…

…while $115 million in American taxpayer money has funded the Somali National Army, tourism in Egypt, quails on cocaine, and more."
Hose and Senate Democrats refuse to fund a vastly improved U.S.-Mexico border wall because it's "wasteful."
And even Republican lawmakers have said the wall is too expensive to support.
Really?
Maybe we should stop paying for the likes of these:
$76 million to provide stipends to Somali National Army
$18 million to promote tourism in Egypt
$2.4 million to study daydreaming
$1 million to support "legislative priorities" in Libya
$875,000 to study the sexual habits of quails on cocaine
$635,000 to develop a Pashto-language TV drama series for Afghanistan
$400,000 to support asset seizure programs in Paraguay
$360,000 to study horse and donkey hunting on the ancient Anatolian Peninsula
$250,000 to teach Rwand

an special interest groups how to lobby elected officials
Just to name a few, unfortunately.
On top of which, American taxpayers have shelled out nearly $30 million to pay for "reintegration" gift bags for illegal aliens who have been deported.
Yes, we're even paying for GIFTS for border jumpers!
All told, illegal immigrants cost the American people a whopping $116 billion every year.
…and Trump only wants $5 billion for the wall.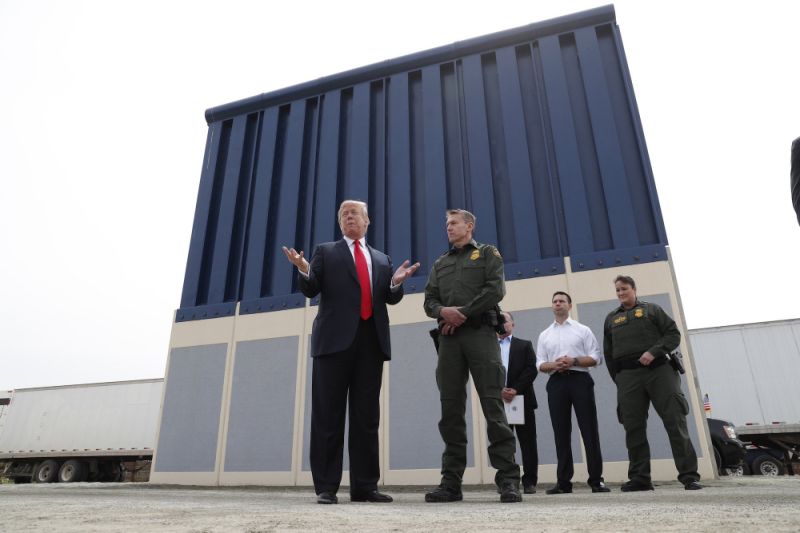 That isn't much at all in government terms, anyway, and it would save a ton of cash in the long run. It's just simple math.
Not only would it save a truckload of money, it would greatly increase this country's overall security and general wellness.
But we're not allowed to say that because, you know, it's "racist" and "intolerant."
Actually, no, it's called common sense.
Source: Breitbart