After Pocahontas Hits Trump With False Accusation – It Backfires In Minutes
Elizabeth Warren tries to nail Trump for Christmas but gets egg on her face instead.
President Donald Trump threatened to shut down the federal government, and he did.
That's because we have a leader who actually does what he says.
However, Democrats certainly are annoyed (even though it's THEIR fault for not negotiating) and Senator Elizabeth Warren is ticked off, too.
This time, Warren slammed Trump on Twitter for keeping government employees from getting paid before Christmas.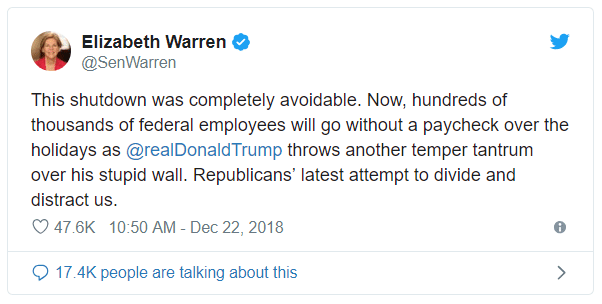 This, of course, was just another misleading statement fueled by false information.
As Deputy Director for the Office of Management and Budget Russ Vought noted, federal employees WILL receive their full paycheck as scheduled before the holiday.
The shutdown is only affecting work done AFTER the 22nd.
Furthermore, if the shutdown goes beyond Christmas, any pay missed during that period will simply be furloughed.
Therefore, they'll ALL be paid for that time when the shutdown ends.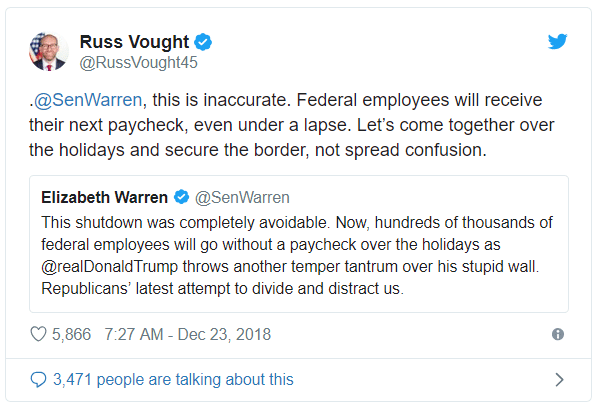 Oh, and let's not forget that any work done over a holiday period qualifies for premium holiday pay, which will be paid in full when the government reopens.
SHARE if you support Trump shutting down the government to get the border wall!
One final point Warren decided not to mention:
75 percent of the government has been funded and every last one of those employees will continue to be paid as normal.
Warren just tried to do what all Democrats have tried to do for the past 2 years: blame Trump for something bad.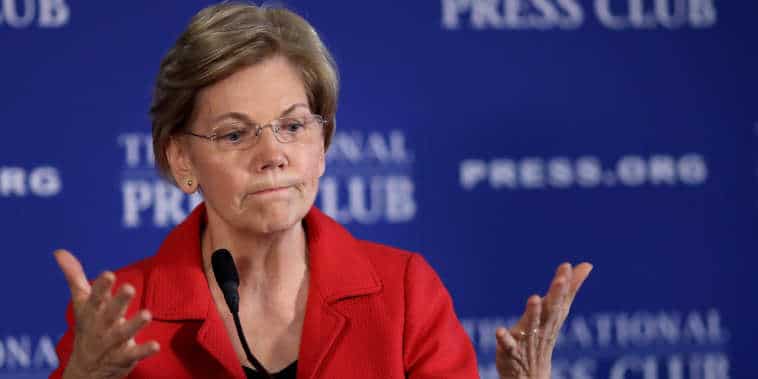 Firstly, Trump is NOT responsible for this shutdown; as I said above, the Democrats are to blame for refusing to negotiate on the border wall budget.
Secondly, the cry-baby routine – "oh, Trump is so mean that his employees won't have enough money for Christmas" – is just laughable.
It isn't true at all for a variety of reasons. And one of those reasons is that government employees are vastly overpaid to begin with!
Good thing Vought quickly destroyed "Pocahontas" Warren's lame accusation.
SHARE if you support Trump shutting down the government to get the border wall!
Source: IJR