Could there really be new charges against Hillary Clinton? House Republicans say yes, and have released details about their accusations.
Naturally, these charges are linked to contradictions in her statements about her insecure "home brew" email server. Specifially, the House Republicans say there are "four pieces of sworn testimony by Secretary Clinton" that "are incompatible with the FBI's findings."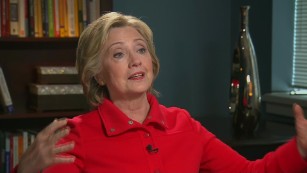 What does this all amount to? Well, in Washington, when nothing sticks to political criminals, one thing usually does: perjury.
According to FoxNews:
"Secretary Clinton stated 'there was nothing marked classified on my emails, either sent or received," the letter states. However, FBI Director James Comey said July 5 that a "very small number of the emails containing classified information bore the markings indicating the presence of classified information." At least three emails had a (C) for Confidential which is the lowest level of classification. Fox News first reported in June that classified markings existed, despite Clinton's public claims.
The letter continued, "Contrary to her sworn testimony, Secretary Clinton's lawyers did not read each email in her personal account to identify all the work related messages."
Clinton told Jordan that her team "went through every single email." The FBI Director said his investigators found that Clinton's lawyers did not read all the emails, and relied on a narrow set of search terms to identify which emails were work-related.
According to Fox News sources, a decision on this matter could take only "weeks, not months," so it's possible the American people can find out the truth before November.
Credit: Fox News
[fbcomments width="100%" count="off" num="3"]