Florida Democrats Blindsided By Attorney General – She Demands Criminal Investigation
They were ready to run away with the election recounts, but the Florida AG is stopping them in their tracks.
The circus in Florida keeps getting wilder with each passing day, and new allegations about election official Brenda Snipes could mean big trouble for the Democrats.
Snipes' past corruption is well documented.
Her conduct in the last election cycle caused her to be cited for illegally opening mailed-in ballots during the primary, failing to send voters their absentee ballots, and for illegally posting election results before polls closed.
Now Snipes is being outed for her role in a 2012 election, where she also claimed to have found uncounted ballots after the election was over, according to Breitbart.
Florida's law enforcement officials are doing nothing to help expose the clear voter fraud occurring in the state, and Attorney General Pam Bondi has had enough of their failure to address this crisis.
She is now demanding an investigation, and if it succeeds, Snipes could go down hard.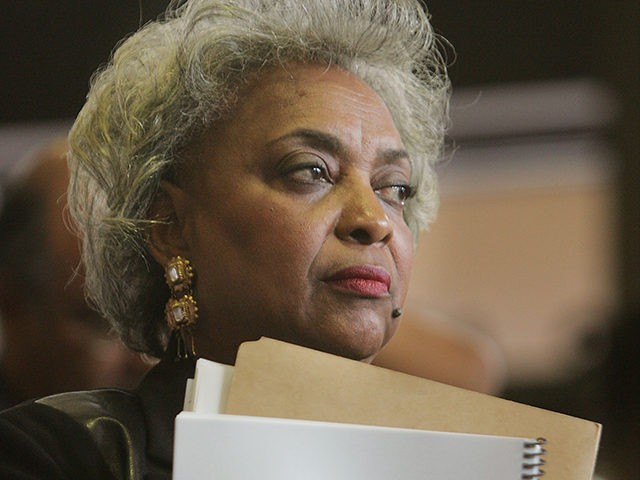 From The Capitolist:
The machine recounting in those three contests continues as Florida Attorney General Pam Bondi calls for criminal investigations  into "irregularities" in the vote counting and the handling of ballots in two South Florida counties.

"I am deeply troubled by your announcement that you will not pursue any investigation or inquiry into clearly documented irregularities of election officials in Broward and Palm Beach counties," Bondi wrote Swearingen.

In her letter to Detzner, Bondi called on the secretary to report "any indication creating a reasonable suspicion of potential criminal activity" to law enforcement.
SHARE if you think Democrats shouldn't get away with their obvious crimes in Florida!
According to Breitbart, Florida's Lieutenant Governor has vowed to support AG Bondi to punish those responsible for trying to steal this election for the Democrats—especially Brenda Snipes.
"I'll tell you going forward, nothing is going to be ruled out, as far as consequences for these horrible, horrible elections that she's done here in Broward this year," Lopez-Cantera said of Snipes.
The corruption we've seen in Florida over the past week is worse than any voter fraud in years, and they're doing it right in front of America's eyes.
The media keeps criticizing Republicans for being paranoid, but it is very obvious the will of Florida voters is not being carried out
Truckloads of ballots have been caught coming in, laws have been broken, and it's time to see Democrats pay for it.
SHARE if you think Snipes and the Democrats are guilty and need to be held accountable for trying to steal Florida!
Source: The Capitolist, Breitbart, Breitbart