Google Employees Triggered By 1 Simple Word – It's The Heart And Soul Of America
There is a concerning leftist bias at major companies, especially the tech giants, and it's having a profound impact on everyday life.
Google is a particularly concerning company because they are America's most used search engine.
They have enormous power over the information we are receiving, and get 3.5 billion searches per day.
But the company has repeatedly been exposed for embracing a backwards, amoral culture that vilifies conservatives and glorifies liberals.
And now their anger over one word – a totally wholesome word, by the way – has further revealed the left's crazy "ideology."
From Breitbart:
"According to a recent report, the use of the word 'family' caused many Google employees to freak out, arguing that the term was homophobic.

The Daily Caller reports that many Google employees were offended by the term 'family' after it was used to describe a household with children when discussing a Google product aimed at kids.

The backlash against the term was so severe that a vice president at the company was forced to comment on the issue and ask employees how the company could be more inclusive."
To at least a hundred Google employees, the term "family" is offensive because it doesn't include their warped versions of what a "family" is.
The issue seemed to boil down to the fact that Google searches for "family" brought back results for "households with children."
This traditional definition of a nuclear family was, "offensive, inappropriate, homophobic, and wrong," according to one incensed programmer.
"'Use the word 'family' to mean a loving assemblage of people who may or may not live together and may or may not include people of any particular age.

STOP using it to mean "children,' the employee demanded on an internal Google thread."
Another employee agreed, saying the term family:
"…smacks of the 'family values' agenda by the right wing, which is absolutely homophobic by its very definition."
Google is a microcosm of pure, unfiltered, radical leftism.
The company has its headquarters in California, a state that openly promotes the most insane elements of their disruptive theories.
According to the Left, every term has to be "inclusive".
Words have to keep being redefined in order to appease this screeching minority of unhinged Leftists so as not to hurt their feelings.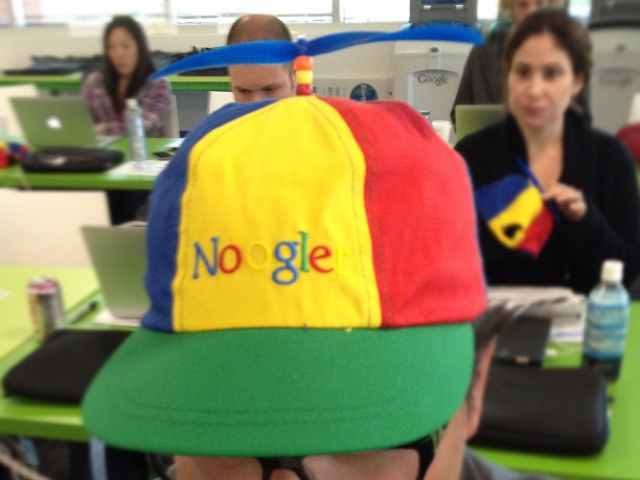 But for thousands of years, societies have been built upon the traditional definition of a nuclear family.
And don't forget, it was once considered wholesome and good by every American, but now, thanks to liberals, it's starting to be seen as "bad."
It's a dangerous regression, and people with this mentality have no business controlling our information!
Don't you agree?
Source: Breitbart