The Green Climate Agenda Cancels 2 American Icons – Dodge Just Gave Up on Building Gas-Guzzling Muscle Cars
What's Happening:
Joe Biden vowed to push the Green New Deal. But voters didn't believe him. Now, with John Manchin's help, Biden pushed a radical bill that throws money at the "green" industry.
Meanwhile, fossil fuels are getting hammered with new taxes and restrictions.
This radical climate activism has cost us two more iconic victims.
From CBS News:
Dodge plans to stop making its Charger and Challenger sedans in 2023, as electric vehicles supplant the fabled muscle cars.

Parent company Stellantis said Monday that it will halt production of the Dodge Charger and Dodge Challenger in December 2023.
Dodge will end production of two classic muscle cars, the Charger and Challenger. The change "just happens" to come as Biden pushes stricter and stricter climate demands.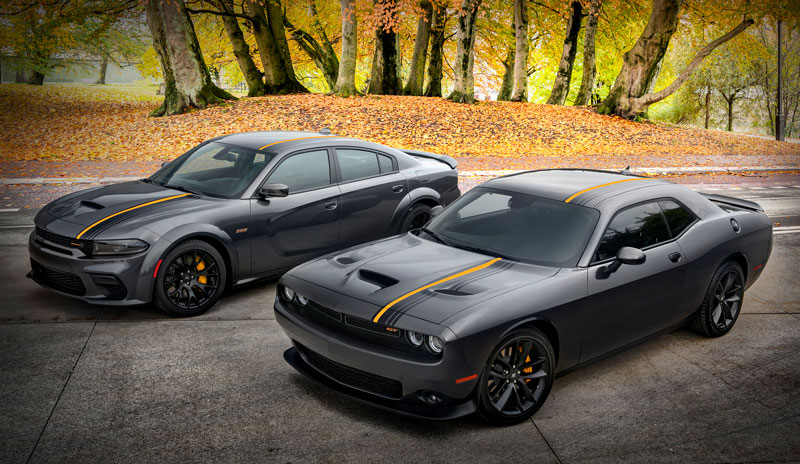 Most car companies are making more and more electric vehicles. But the market always dictates change.
And, to accommodate customers, car makers have to keep making gas-powered cars for the foreseeable future.
But when a Democrat is in the White House, the left pushes extreme measures to "force" a change. And that has never been more devastating than with Joe Biden's radical agenda.
His policies have all but crippled our energy industry. He banned drilling and is trying to kill off coal.
Gas prices are through the roof, keeping inflation at historic highs. On top of that, his administration failed to address the supply chain crisis or semiconductor shortage.
Members of Biden's administration admitted they were allowing the gas crisis to continue, to force more Americans to buy EVs.
But as we all know, most electric cars cost more than the one in your garage. And with companies like Dodge ending the production of gas cars to make more electric vehicles, how long before we have no choice?
Key Takeaways:
Dodge announced it was ending the Charger and Challenger to make more EVs.
This comes as Biden forces the Green New Deal through his spending bill.
His administration is using the gas crisis to force Americans to buy EVs.
Source: CBS News