Gym Owner Spots Veteran Wearing A Trump Shirt – Her Next Move Will Make You Scream
Liberals believe that a piece of Trump merchandise is racist.
…which is, of course, racist and intolerant in and of itself.
The Left dehumanize those who wear clothes that support the President, making it easier to justify their harassment of Trump followers.
For instance, there was the recent incident involving teenage boys from Covington Catholic High School wearing MAGA hats.
But instead of disagreeing peacefully, the Left often resort to violence to express their opinions, and try to silence those who support the President.
Apparently, freedom of expression is reserved only for liberals … and one military veteran found this out the hard way while simply going to his local gym.
From The Daily Wire:
"A Missouri gym owner reportedly told an Army veteran that his 'racist' pro-Trump t-shirt was not to be worn in her gym, because she stands for 'tolerance.'

Staff Sgt. Jake Talbot posted a short video to Facebook on Sunday recalling the incident.

'The owner, Liz, came up to me and said that the Trump shirt I had on was offensive and said I needed to remove it in order to work out there, and that it is linked to racism,' Talbot said.

'I hate the word, it's used way too loosely. It's 2019, get the hell over it, it's not racism.'"
Sgt. Talbot is absolutely right.
It's been two years since Trump won the presidency and liberals need to "get the hell over it" and stop blaming their loss on racism.
Why should a gym owner – or anyone, in fact – be allowed to tell a veteran what he can and can't wear?
Didn't we fight for freedom of speech and freedom of expression?
As Talbot said in the video: "This country is free, like, that's what I fight for, is freedom…"
Would this gym owner have kicked Talbot out if he'd been wearing an "I'm With Her" shirt? Or an Obama t-shirt?
Of course not.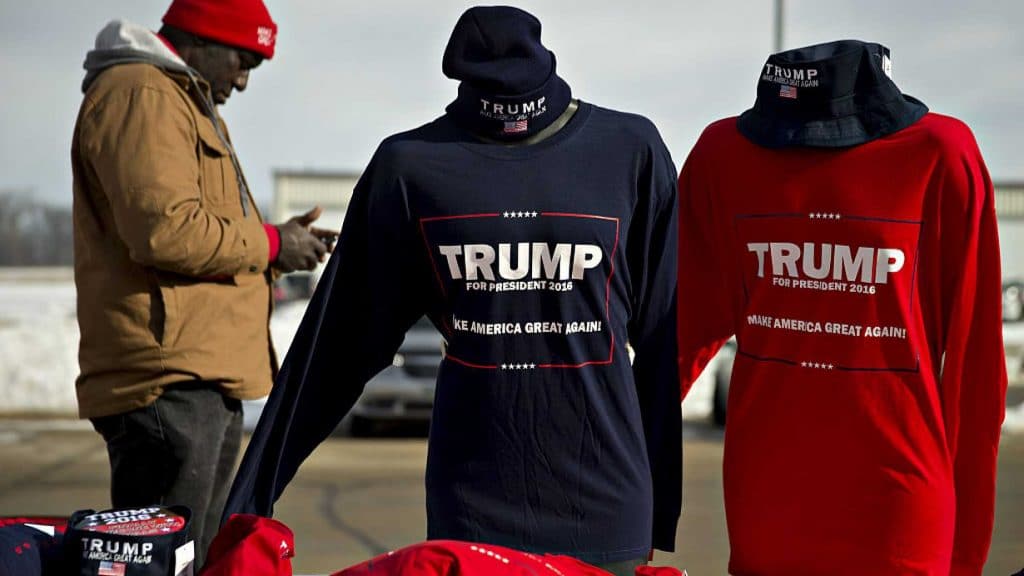 However, here's some good news:
Since cancelling his membership with CDY Fitness, another gym in Talbot's area reached out and offered him a year's membership for free.
See, if you stand your ground, good things can happen!
Still, it's outrageous that a simple shirt supporting the President of the United States is being touted as a symbol of racism, for which there is zero basis or evidence.
If supporting Trump is so racist, why do so many African Americans wear their MAGA hats with such pride?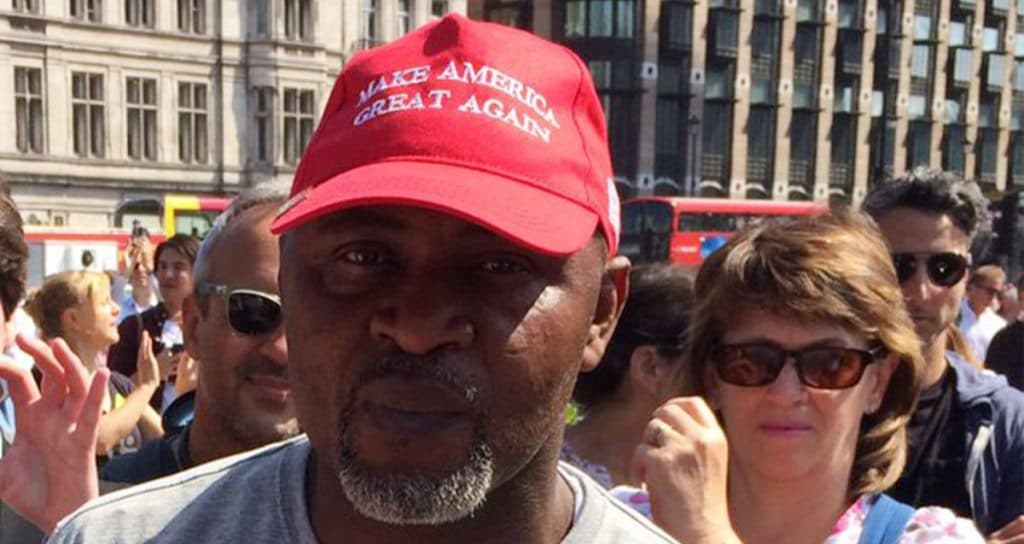 But even African-Americans face discrimination if they dare to think for themselves.
Look, Trump gear isn't racist. In reality, Trump gear is a trigger for the Left's racism:
When a liberal sees a MAGA hat or a Trump shirt, it exposes them as the hateful bigots they truly are.
It's called hypocrisy and the left is FULL of it. That side is full of something else, too, obviously.
Source: The Daily Wire