Hillary Sparks Washington Swamp Fire – Republicans Strike Back
Hillary's latest move is downright dangerous, and Republicans are taking quick action against her.
These are dangerous times for conservatives.
Democrats have declared open season on anyone who isn't a part of their radical cult.
Sen. Cory Booker encouraged Democrats to "get up in the face" of conservative politicians. Rep. Maxine Waters said to harass Republicans in public.
And their followers have obediently carried out their master's orders like the mindless zombies they are.
Republicans have been shot at, assaulted, and had their personal information released in the wake of Trump's victory over Hillary Clinton.
That's what this is all about. They want revenge because their sacred cow couldn't trump The Donald.
Now Hillary Clinton is demanding terrible things as well, and is justifying Democrats and their civil unrest.
Hillary Clinton: "You cannot be civil with a political party that wants to destroy what you stand for" https://t.co/8QI5BoEN6t pic.twitter.com/P04am7WREQ

— CNN Politics (@CNNPolitics) October 9, 2018
Hillary says that Democrats can't be civil with Republicans because they don't support leftist causes. Translation: Become a Democrat or we'll make your life a living hell.
But this message is more helpful to Republicans than it is to Democrats. She's firing up Republicans like never before to get out and vote, and she's driving the few sane Democrats away from the Party.
Republicans are now owning her on Twitter, and it's quite a sight to see.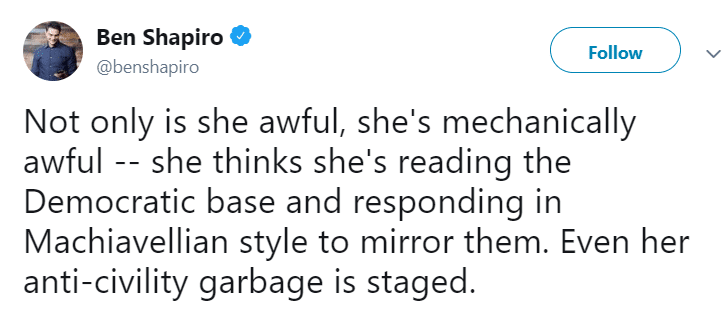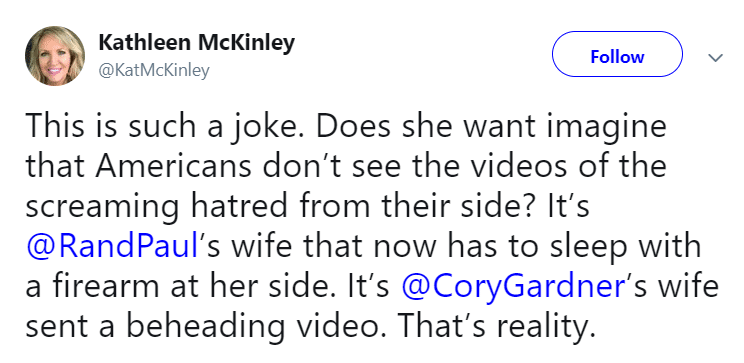 SHARE if you think Hillary should never speak in public again!
It's not only Republicans on Twitter denouncing this evil woman's horrible message. Republican politicians are also warning of what Hillary's message could cause in America.
Senator Rand Paul, himself a survivor of two attacks from Democrats, said that the Left's rhetoric was paving the way for insane levels of violence.
"I really worry that somebody is going to be killed, and that those who are ratcheting up the conversation … they have to realize they bear some responsibility if this escalates to violence."
Rand Paul's wife, Kelley Paul, agrees Democrat have gotten out of hand, and recently wrote in a CNN op-ed that she has to sleep with a "loaded gun by my bed."
Kelley also revealed that Democrats have made her feel so unsafe that she has gotten a new home security system and has "deadbolts all around my house."
The Left thinks it's okay to threaten, attack, harass, and ruin the lives of anyone who disagrees with them. This violent fascism is the very thing the Left claim to be fighting. They're brainwashed beyond belief.
Democrats are becoming far too dangerous, and it has to stop.
The best way to stop them is to deny Hillary her wish and never let the Left assume power again.
SHARE to tell Republicans they need to vote against Democrats in November!
Source: CNN