Hillary's Political Future Announced – It's Everything Conservatives Have DREAMED Of
Ever since her titanic loss in 2016, Hillary Clinton has refused to disappear.
Most presidential losers retreat to private life. They accept their fate and move on.
But not Hillary!
No, she's continued to play the blame game and make excuses … the woman just cannot understand America doesn't want her around.
But from time to time, we've heard frightening rumors that she might run again. She even admitted recently she still wants to be president.
A close ally to the woman recent made one fact clear, however: the woman is gone for good.
From Breitbart:
"Former Virginia Gov. Terry McAuliffe, who served as a longtime fundraiser for former 2016 Democratic presidential nominee Hillary Clinton…

…confidently said Monday on MSNBC that Clinton will never run for elected office again.
McAuliffe tampered down the speculation about Clinton launching another presidential bid on Monday after Clinton declared at an event in New York City Friday that she would 'like to be president.'
'I feel confident in saying I think Hillary is never going to be on the ballot again…

…I think she is done running for elected office,' McAuliffe said."
Notice his language:
He said she's never going to be on the ballot again, which suggests that nobody will support her.
And that in turn suggests the Democrats are done with Hillary, once and for all.
But wait!
Some Democrats still think Hillary can help them win; McAuliffe goes on to say that Clinton is currently helping left-wing candidates.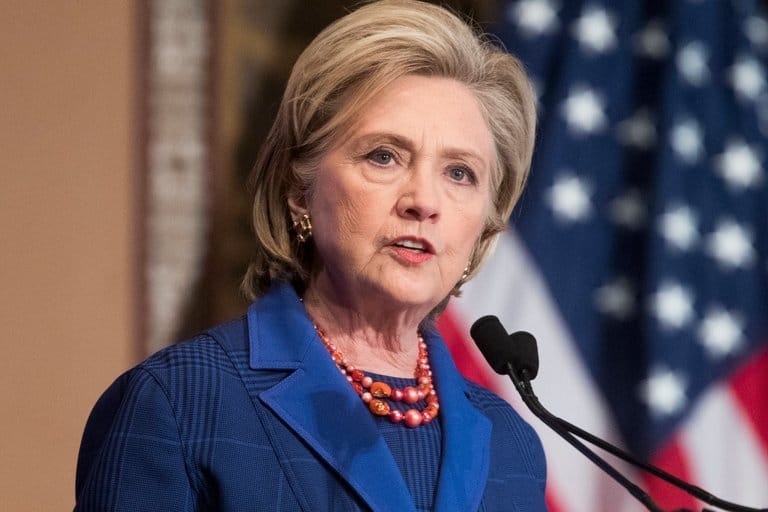 Right. Like she did such a good job helping herself…
The truth is, Clinton is electoral cancer. Only rabid leftists—a minority in this country—still hold out hope that she'll be their leader.
But the rest of us? We can sleep easy knowing that Crooked Hillary will never hold public office again.
That's something we can all be thankful for, right?
Source: Breitbart