After Illegal Alien Murders Police Officer, His Criminal Family Goes One Step Further
Americans were shocked when they learned about the death of police officer Ronil Singh.
This man came to America—legally—from Fiji and chose to serve this country as an officer of the law.
…only to be gunned down the day after Christmas.
Worst still, he was killed by a man who came here illegally. And sadly, these stories are hardly uncommon.
The worst part is that illegal aliens tend to have low-life families…
From Breitbart:
"The family of Gustavo Perez Arriaga, a 32-year-old illegal alien, helped him evade police and attempted to help smuggle him across the United States-Mexico border…

…after he allegedly murdered 33-year-old Newman, California, police officer Ronil Singh, federal documents allege.

Seven of Arriaga's friends and family members were arrested and charged by authorities for allegedly helping him try to evade arrest and escape from the country."
Singh was a legal immigrant. He came to America lawfully and wanted to simply serve and protect; he was a good citizen.
On the flip side, his killer represents the very real threat of illegal immigration. The truth is, MANY who sneak over the border are criminals.
And their families are criminals, too, as we're finding in the case of the Arriagas.
What really is infuriating is that this tragedy was entirely preventable: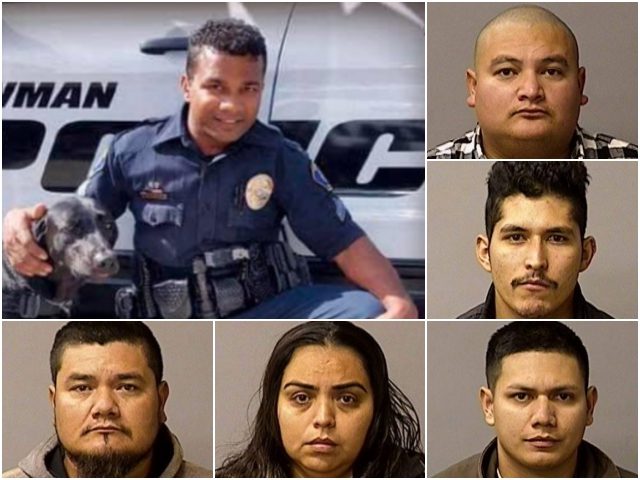 If our Southern border was properly enforced, Arriaga and his criminal kin would have never been in America.
Furthermore, Singh would be alive today; his family would not be in mourning, just weeks after Christmas.
But do the Democrats care? Of course not. After all, they're the ones allowing killers like Arriaga to enter the country!
This needs to be fixed immediately … BUILD THE WALL!
Source: Breitbart