Illegal Alien Bombshell – The REAL Number Of Illegals In The U.S. Revealed
Do you know how many illegal aliens are running around this country right now?
Well, if you're relying on the Census Bureau for your answer, you're going to be wrong.
And that's because the actual number of illegal immigrants is higher than the normally reported numbers…
A lot higher.
It's widely assumed that the U.S. has approximately 11 million illegals floating around the nation. That number is already outrageous.
But as it turns out, in a Yale/MIT study published just last week, the real number is between 16 and 29 million – more than double that of the original estimate!
Via Independent Journal Review:
"While previous studies have relied on Census Bureau surveys, Yale and Massachusetts Institute of Technology (MIT) researchers used a new model that looked at data like deportations and visa overstays.
Even with what the researchers described as a 'conservative' model, they got a number that was 50 percent higher than what the Census Bureau reported.
After running their model through 1 million simulations, the researchers estimated that the U.S. had 16 million to 29 million illegal immigrants."
And you know, this supports Trump's accusation that our government really has no idea how many illegals have invaded our nation.
"It's always 11 million," Trump said just before the 2016 election.
"Our government has no idea. It could be 3 million. It could be 30 million. They have no idea what the number is."
He's right. They really didn't.
But this study proves that we're in a much bigger fix than any of us believed. And we need to act … immediately.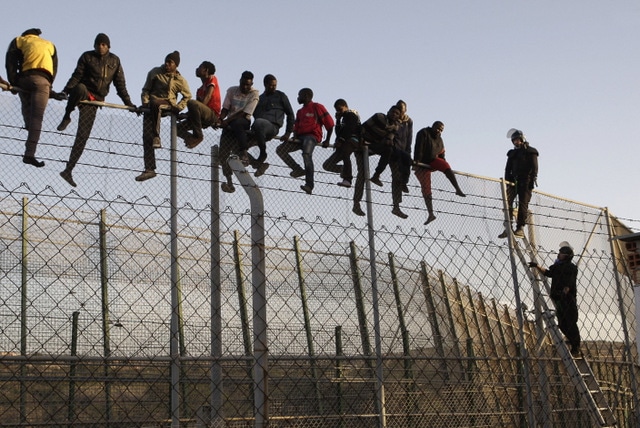 Former Immigration and Customs (ICE) Director Tom Homan reacted to this piece of news by saying it "gives the president more ammunition to say, 'Look, we need to fix this border.'"
Yes, build the wall! Now!
We may never know the total number of illegals that are leeching off the system, but we do know it's draining our resources and flat-out crippling the country.
If there are 16-29 million people, none of whom are taxpayers because they're illegal, that's a crushing problem that needs to be repaired.
Did you have any idea the situation was THIS bad…?
Source: IJR