Illegals Can Vote In San Francisco, But Only 35 Registered…Can You Guess Why?
San Francisco is openly defying the Trump administration's policies and is letting illegal aliens vote.
Yes, it's insane. But it's San Fran-sicko, so what do you expect?
We're not talking about Congressional elections, of course, but the city is allowing illegal immigrants to vote in school board elections.
If they have a child enrolled in a school in the area (which shouldn't be possible, considering they're ILLEGAL), the parents can vote.
These illegal immigrants are not only exploiting taxpayers by having their children take advantage of our education system; they can now tell us how to run it.
Unbelievable.
But registering to vote in the election requires providing sensitive information, AND a willingness to be an active member of our country.
And surprise, surprise…almost none of them want to do this.
From ABC News:
"Noncitizens must provide their address and date of birth to register.

…the possibility of the Trump administration learning their identities appears to have kept people away: only 35 noncitizens have registered.
The Chinese American Voters Education Committee has been holding voter registration campaigns on college campuses, in low-income neighborhoods, at festivals and in Chinatown.
Volunteers have not registered a single noncitizen, including a green-card holder, executive director David Lee said."
Of course, the liberal media is trying to blame the Trump administration.
They're saying the illegals are "too scared" to register because of how they're perceived by Trump and lawmakers.
How they're perceived…? Oh, you mean that they're ILLEGAL and shouldn't be here in the first place?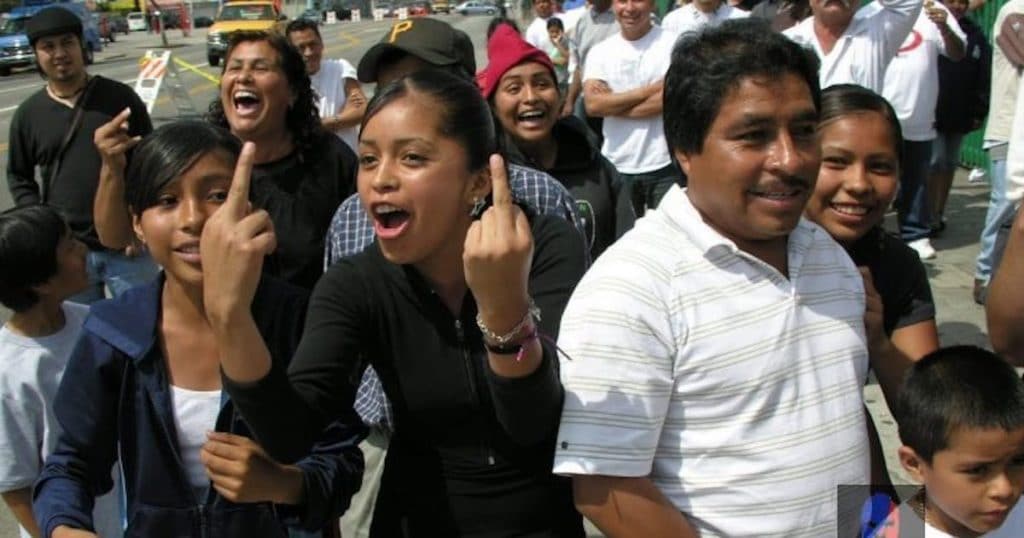 At least 40,000 people in this sanctuary city are breaking our immigration laws, and the 35 people who were bold enough to register should be tracked down and deported. Period.
If these people really wanted to be citizens, they'd be working towards it.
Instead, they're having a great time taking advantage of San Francisco's many welfare programs.
And yet, they have zero interest in participating in this country's laws and processes …they'd much rather hide and keep taking everything we've got.
Again, big surprise, right?
Source: ABC News