After McCain Snubs Trump, He Takes One Last Jab At Another Top Republican
Two very big names weren't invited to McCain's funeral: one is the President—the other is even more surprising.
Senator John McCain's death hit the country hard.
Regardless of anyone's political viewpoints, it's difficult to lose a prominent political figure so suddenly.
And while most people only offered proper condolences, it's interesting to note that two very important personages didn't get invited to the funeral…
We know one was President Donald Trump.
That almost goes without saying, as McCain and Trump have been butting heads almost since Donald walked into the Oval Office.
But as it turns out, another big-name Republican didn't merit an invitation to McCain's funeral.
According to People, citing a Capitol Hill source "with knowledge of the funeral plans," it's McCain's former 2008 running mate: Sarah Palin.
"Two names you won't see on the guest list: Trump and Palin."
Carla Eudy has been a friend of the McCain family for decades and confirmed that "invitations were not extended" to Palin.
Furthermore, several other longtime McCain staffers were removed from the invitation list.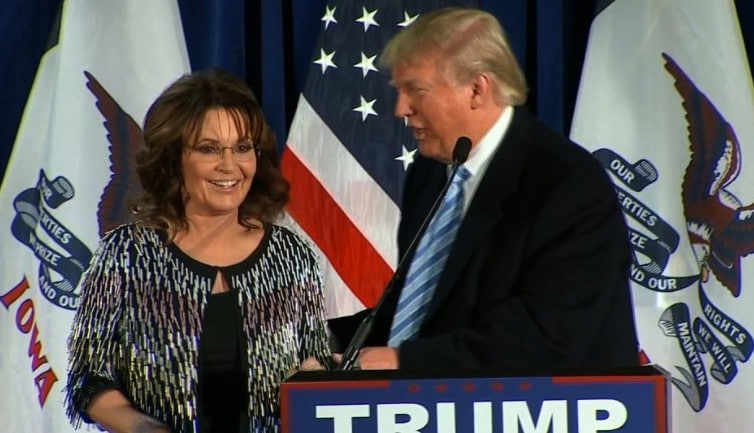 But why?
Well, another source believes these instructions came directly from Cindy, McCain's widow:
"My guess is, it came from Cindy.

She is very protective of John's memory and legacy. She's also a grieving widow.

I think she wants to get through this as best she can."
To clarify, Trump and Palin weren't given a "no-trespass" order. If they wanted to show up, nobody would throw them out.
But they certainly didn't get an invitation, and that's a little puzzling as far as Sarah Palin is concerned.
In McCain's book, "The Restless Wave: Good Times, Just Causes, Great Fights, and Other Appreciations," he said he and Palin had a "good friendship."
And that relationship remained on good terms, too. So, what's the deal…?
We may never know, but Palin was classy enough to publicly release the following statement following McCain's passing:
"Today we lost an American original. Sen. John McCain was a maverick and a fighter, never afraid to stand for his beliefs.

John never took the easy path in life — and through sacrifice and suffering he inspired others to serve something greater than self.

John McCain was my friend. I will remember the good times."
Trump not getting an invitation is indeed an insult, though, and a big one. Wouldn't you agree?
Source: The Daily Wire