James Woods Unloads: 'Right Now The Most Dangerous Person In America Is Ale…
In this day and age, Americans are bombarded with liberal propaganda from Hollywood.
It's not just coming from movies, TV shows, and the Internet, either.
Hollywood actors spend much of their free time lecturing us online, as if they're the bastions of truth and morality.
As if care about their woefully out-of-touch, left-wing opinions!
But every once and a while, a brave conservative actor will speak out, standing up for American values and traditions.
One of the few is James Woods, who took to Twitter to expose a great threat.
From Breitbart:
"Conservative Hollywood star James Woods blasted socialist Rep. Alexandria Ocasio-Cortez in a social media post Thursday, calling her the 'most dangerous person in America.'

James Woods cautioned conservatives about Ocasio-Cortez, saying, 'Ignore her at your peril…'

Unlike many of his fellow Hollywood stars, James Woods is an outspoken conservative, and frequently uses social media to spread his views."
This is the most dangerous person in America right now. Ignore her at your peril… pic.twitter.com/xl9AccTkgD

— James Woods (@RealJamesWoods) January 17, 2019
This woman is grossly unqualified to lead, though she is very popular among young (and clueless) people.
She pandered to Latino voters by promising to abolish ICE, and the left-wing media loves her, propping her up despite her frequent gaffes.
But Ocasio-Cortez does not believe in our values as Americans.
She openly calls herself a "Democratic Socialist," and calls for universal healthcare—among other terrible programs.
Ocasio-Cortez wants to burden the United States with heavy "green" taxes and regulation, and she'd love nothing more but to destroy our private industries.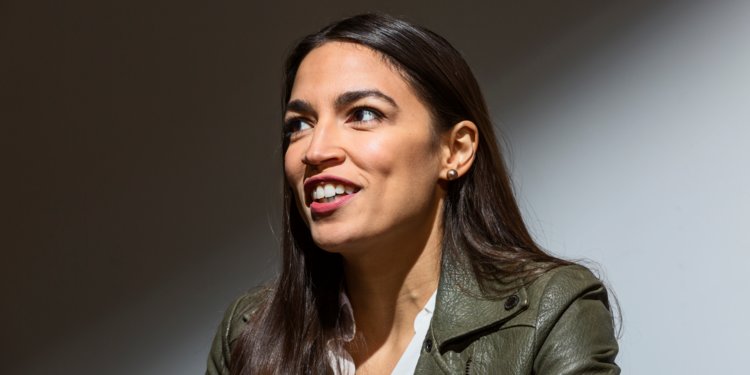 Like most socialists, she wants a bloated, vastly overpowered government to run our lives.
Frighteningly, she goes beyond the toxic policies of the Obama administration …if she had her way, none of us would be successful.
We must stand for our values: freedom of speech, free markets, and limited government.
Otherwise, people will keep flocking to Ocasio-Cortez, and that spells VERY bad news.
Source: Breitbart