Judge Drops SLEDGEHAMMER On North Korea For Torturing, Murdering U.S. Citizen
The President seems to be able to do anything, doesn't he?
Of course, the Left would die before giving him any credit, but thanks to Trump's diplomatic genius, many conflicts around the world are coming to an end.
Perhaps the best example is:
The brutal 70 year war between North and South Korea is winding down because President Trump convinced Kim Jong Un to denuclearize his country.
But as we move towards peace with the formerly hostile regime of North Korea, we must remember the past … and hold the nation accountable for their actions.
And a recent court ruling on behalf of one American family has sent a very strong message.
From The Daily Wire:
"On Friday, North Korea was ordered by a United States federal judge to pay the parents of American student Otto Warmbier $501 million.

North Korea is liable for 'the torture, hostage taking, and extrajudicial killing of Otto Warmbier,' said U.S. District Court for the District of Columbia's Chief Judge Beryl A. Howell's opinion.

Howell found Warmbier's estate to be entitled to $21 million in compensatory damages and $150 million in punitive damages…

…in addition to Fred and Cindy Warmbier, Otto's parents, each being entitled to $15 million in compensatory damages and $150 million in punitive damages."
This multi-million dollar ruling in favor of Warmbier's parents, who have had to endure this mess for years, will hopefully bring them some comfort.
The ruling is mostly symbolic, though: it rightfully blames a country for the death of a U.S. citizen.
Otto Warmbier was arrested in North Korea after being accused of stealing a propaganda poster, but this was never proven.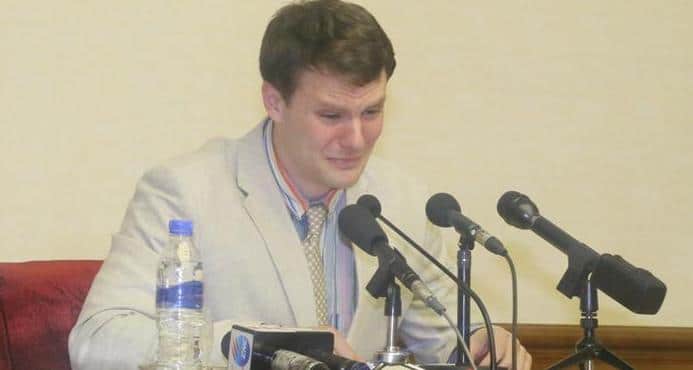 Obama did nothing to help this bright American student while he was in office, by the way.
In fact, his administration told Warmbier's parents to keep out of the media while they tried to negotiate his release.
But Obama completely failed, and it was only thanks to President Trump that Otto Warmbier was brought home.
Sadly, however, Warmbier had already endured too much:
"He was blind, deaf, and brain dead when North Korea turned him over to U.S. government officials for his final trip home," Judge Howell stated in her ruling.
But if it weren't for President Trump's intercession, Warmbier would have died in North Korea instead of in the United States with his family.
Now, a judge sends a resounding message to North Korea:
Don't ever, EVER let that happen again.
Source: The Daily Wire