Judge DESTROYS Stormy Daniels In Historic Ruling – Trump Wins HUGE!
Americans weren't impressed with porn star Stormy Daniels' attempts to take down Donald Trump.
Her claims that she had a relationship with the man went nowhere.
Then, her lawyer tried to sue the president over a tweet.
But it was clear to most people with a brain that this was desperate attempt by Daniels to steal the spotlight from the POTUS.
And it was a blatant cash-grab to boot.
However, when all is said and done, it's Stormy who's going to have to shell out.
From Breitbart:
"A federal judge in Los Angeles ordered pornographic actress Stormy Daniels on Tuesday to pay $293,000 for President Donald Trump's lawyers' fees and $1000 in sanctions following an unsuccessful attempt to sue him for defamation…

In November, Otero tossed the adult performer's lawsuit alleging defamation by the president…

…because he posted a tweet calling her story of a man threatening her in 2011 to keep quiet about her alleged Trump affair a 'con job.'"
You don't have to be an expert to see what Daniels was trying to do.
She conned the liberal media into giving her attention, but when they learned Americans didn't care about her claims, they dumped her.
After that, she resorted to using a lawyer to sue the president. Her flimsy case tried to make a tweet from Trump seem like harassment.
But no American judge was willing to buy her story; the lawsuit was frivolous and empty.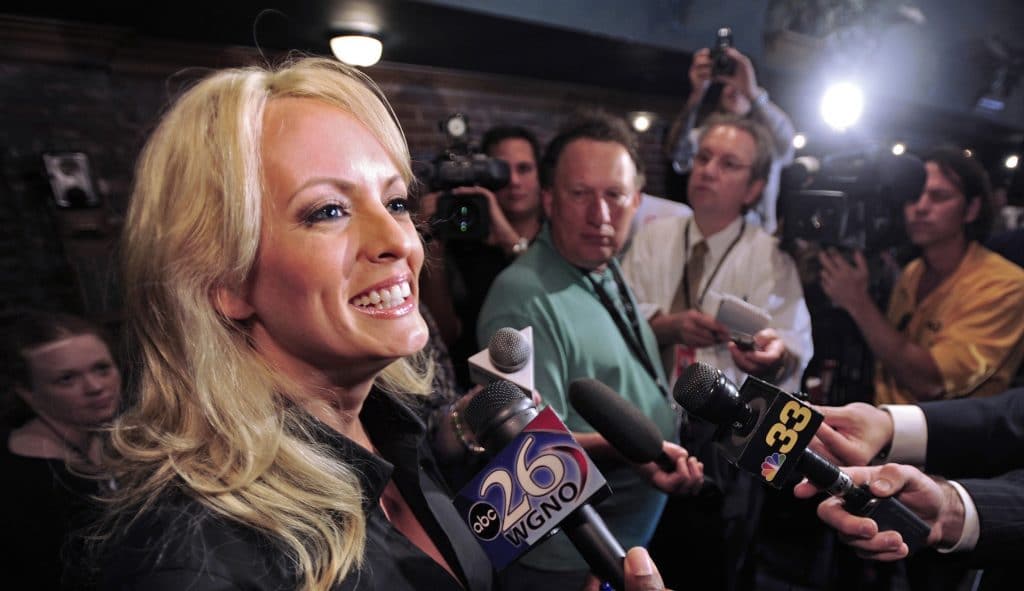 Perhaps she was hoping he'd settle out of court … maybe even coerce the president into shelling out millions to keep her quiet.
But it was all for nothing.
And now, the courts are demanding that she pay back Trump for all the damage she has caused.
Now THAT'S a fitting ending to this farce!
Source: Breitbart