Kavanaugh Protesters Descend On Washington – But Police Have A Brutal Surprise For Them
Do you remember those horrifically violent Berkeley protests last year?
You may recall that the mayor actually told the cops to stand down. In other words, don't protect the victims being attacked.
This has happened on more than one occasion.
Liberal leaders and authority figures have adopted the shocking hostility of their followers.
And as such, they'll do anything to bypass the law … and that includes telling police to leave fascist leftist protesters alone.
They probably thought they could get away with another disgusting display in Washington, DC after the Kavanaugh confirmation, too.
But they were VERY wrong. Via Breitbart:
"ABC News reports that Capitol Police arrested 302 demonstrators today:
NEW: 302 charged with unlawful demonstrating in Senate Office Buildings, U.S. Capitol Police says. https://t.co/JzP3t4JQP2 pic.twitter.com/Mx4JzhS9bm

— ABC News (@ABC) October 4, 2018
Yep, over 300 arrests! The police weren't standing down THIS time!
And by the way, protest organizers were the same left-wing anarchists that have opposed Trump since he won the Presidency in 2016.
This includes the Women's March, Planned Parenthood, Black Lives Matter, and the George Soros-funded Moveon.org.
Do you know what all these groups have in common?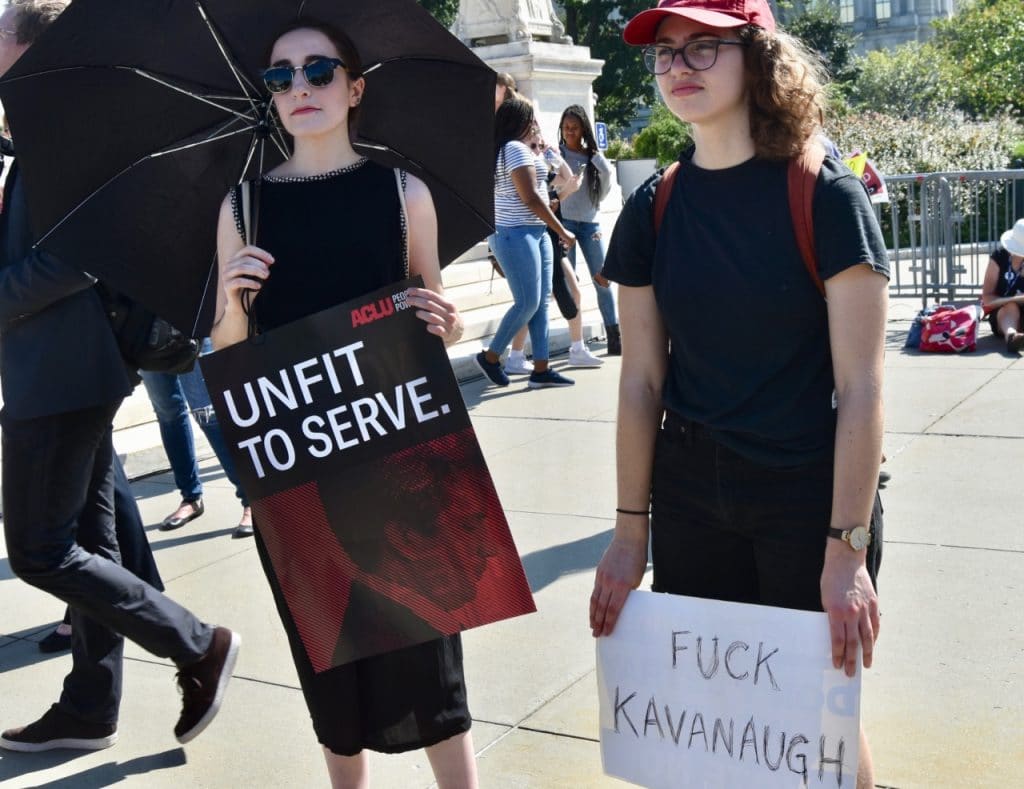 They care nothing about the law, and they'll react like spoiled brats when things don't go their way.
Or actually, they'll react like dangerous spoiled brats … and that includes violent and chaotic protests that are explicitly illegal.
Yeah, well, this time it didn't work out and punishments came down, swift and fast.
These people will continue to try to bully their way to the top; it's all they know. But you know what…?
They're losing.
Source: Breitbart